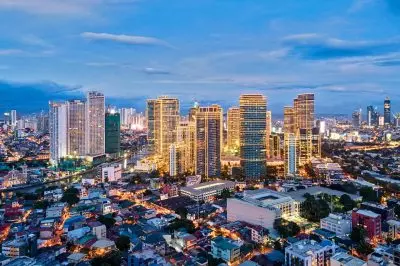 In a massive corruption probe, authorities in the Philippines have shut down all state-run lottery kiosks across the country. More than 30,000 lottery and gambling venues have been closed after President Rodrigo Duterte ordered an investigation into alleged cases of corruption in the Philippine Charity Sweepstakes Office (PCSO).
This week, government officials confirmed the closing of all gambling kiosks managed by the PCSO, the institution suspected of corruption. The radical move comes after President Duterte ordered in a Sunday video message the closing of "all gaming schemes of whatever nature" authorized by the PCSO. Following up on his orders, police closed and locked all lottery venues across the country without giving further information.
It is still unclear when PCSO kiosks will be able to open for business. In his message, the president also says that all PCSO-granted "permits and concessions or whatever" must be immediately terminated. Although he cited no evidence of corruption or any other criminal activity within the network of gambling venues, he argued that there was a massive case of corruption in PCSO operations.
The Philippine Charity Sweepstakes Office (PCSO) is a government lottery agency or to be more precise, a government-owned and controlled corporation (GOCC), which conducts both commercial and non-commercial activity. It is responsible for the selling of lottery tickets the operating of various games and lottery draws. Moreover, it is directly under presidential power.
In a statement earlier this week, the PSCO said that it would comply with President Duterte's orders by suspending all games and lottery operations. On Wednesday, the gaming corporation released a Notice to the Public, in which it announced the resumption of tickets sales and the draws for several lottery games, including 6/42, Mega Lotto 6/45, and Super Lotto 6/49.
Duterte's Anti-Gambling Campaign Continues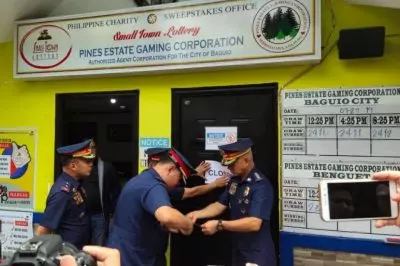 The closure of the PCSO kiosks all over the country was seen by many local politicians and international analysts as President Rodrigo Roa Duterte's latest move in his campaign against gambling. He has stated his views multiple times, linking gambling with crime and corruption in the country. He has been known for his violent crackdown on drugs and organized crime, as well as his measures to decrease gambling rates.
With his latest orders for closing the PCSO operations, however, he also received criticism by several local officials who pointed out that his office was, in fact, directly responsible for the lottery agency, including any cases of corruption within it. More importantly, PCSO provides funding for various social and health care programs.
In an interview to a local news channel, Senator Risa Hontiveros said that the president was "punishing ordinary people" instead of his officials who were actually corrupted. He added that thousands of people in the Philippines relied on financial assistance by the PCSO to cover their medical expenses. Also, the lottery kiosks give jobs to tens of thousands of people even in areas with high poverty and unemployment rates.