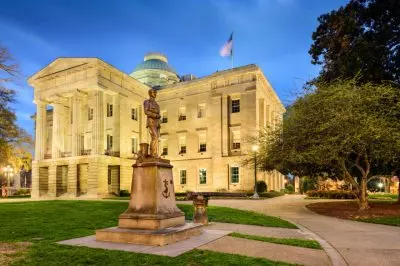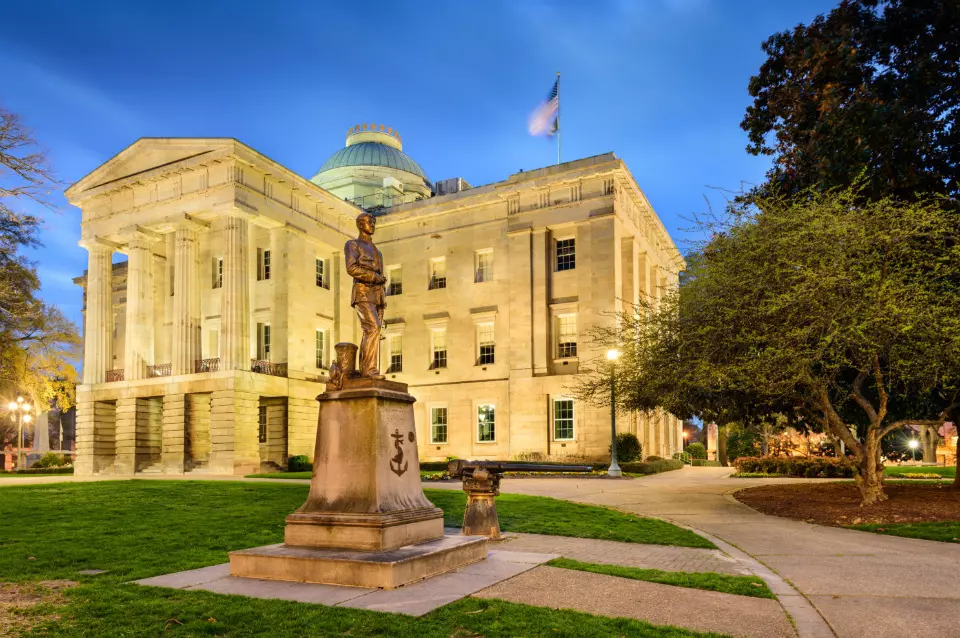 North Carolina became the seventh state to legalize sports betting this year after Gov. Roy Cooper signed Senate Bill 154 into law on Friday. However, bettors in the state will not have access to a mobile betting service and to place wagers on their favorite sports, they will need to do it on-site at the two tribal casinos in the towns of Cherokee and Murphy.
Last week, the North Carolina General Assembly passed Senate Bill 154 (SB154), which allowed sports betting on a very limited basis. The draft legislation finally became law after it was signed by Governor Roy Cooper on Friday but it left many bettors confused and disappointed. Instead of total legalization of this pastime, as it is in states such as Nevada or New Jersey, North Carolina legislators have restricted sports wagering to only two small casinos, Harrah's Cherokee Casino Resort in Cherokee and the Harrah's Cherokee Valley River Casino & Hotel in Murphy.
The bill, sponsored by Senator Jim Davis, allows the two casinos to add sportsbooks to their current offering of Class III games, which include slot machines, table games and video poker. The two properties are owned by the Eastern Band of Cherokee Indians and operated by Caesars Entertainment, the third largest casino company in the world. The new legislation effectively expands the tribe's monopoly on gambling in the state.
Furthermore, SB154 does not include a provision for an integrity fee or any restriction on betting on collegiate sporting events. In contrast, most states do not allow wagering on collegiate sports, while bettors in North Carolina will be able to place wagers on in-state college teams. The legislation does not allow mobile betting, however.
Still, the recently approved legislation was one of two concurrent bills, the other being Senate Bill 574 (SB574). This second bill passed the Senate in April and was later approved by the House, which means it could be also signed into law very soon. It is a much more comprehensive measure and if passed, it would create a state Gaming Commission, bringing together several separate regulatory institutions under one authority.
Although SB574 would not allow mobile betting per se, it would create a good framework for it. The Gaming Commission, which would be created, would oversee all gambling options in the state and would be able to make proposals for future provisions. This would, in fact, include an in-depth study of Internet-based gambling and whether it would be feasible and beneficial in the state of North Carolina.
Very Limited Betting Options to Be Offered in North Carolina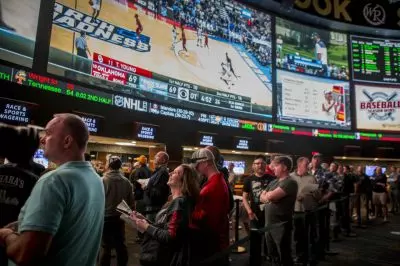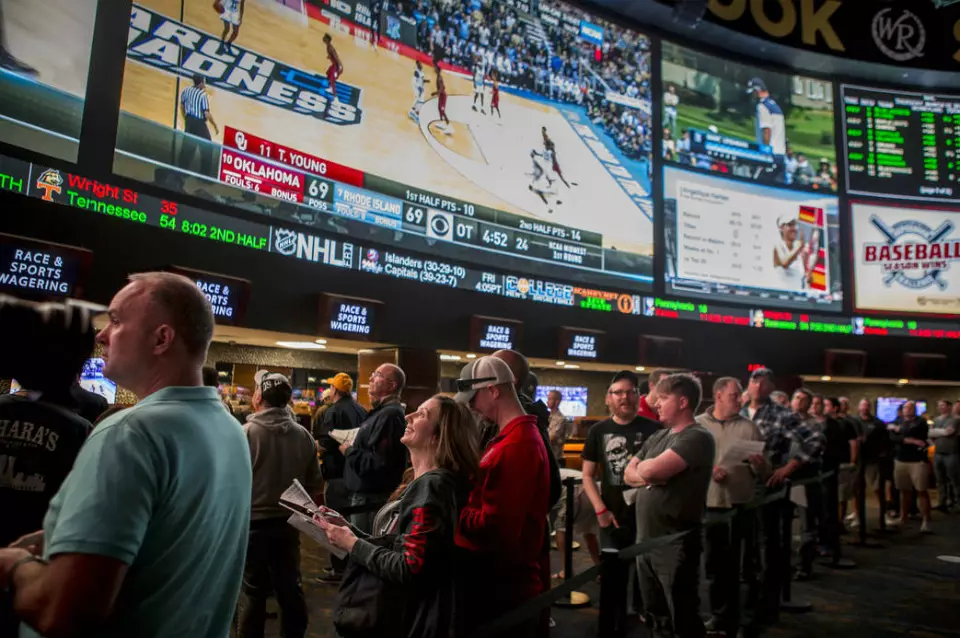 The new bill does not include a provision for mobile or online betting, which means that people, who want to bet on sports, would have to travel to the Harrah's Cherokee casinos. Owned by the Eastern Band of Cherokee Indians, the two casinos are in western North Carolina and located much closer to the borders with Tennessee and South Carolina than to the state's capital of Raleigh or to Charlotte.
To reach any of the casinos, which are in mostly rural areas of the Great Smoky Mountains, North Carolinians would have to cover an impressive distance of over 100 miles. The property in Cherokee is located approximately 170 miles from the largest city in the state, Charlotte, and about 300 miles from Raleigh. The casino in Murphy is even more distant and while being perfect for a holiday escape, it is not the most convenient location for those who want to bet on sports in a legal way.
The approval of the new legislation is, indeed, quite perplexing due to the lack of a mobile betting provision. Most states, where sports wagering has been legalized, tend to earn much more from the mobile betting services than from land-based sportsbooks. In New Jersey, for instance, around 80 percent of all wagers come from mobile and online betting products.