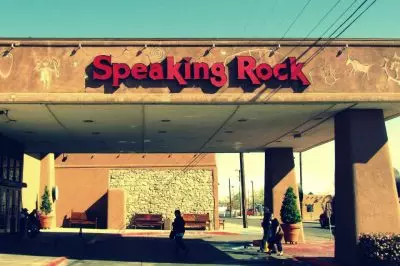 The federally-recognized native tribe of Texas Ysleta Del Sur Pueblo may soon be allowed to offer bingo games at the Speaking Rock Entertainment Center in El Paso. Wednesday night, the settlement bill passed the U.S. House of Representatives unanimously and is now heading to the Senate.
The bill, titled Ysleta Del Sur Pueblo and Alabama-Coushatta Tribes of Texas Equal and Fair Opportunity Settlement Act, was introduced by U.S. Representatives Will Hurd (TX-23) and Brian Babin (TX-36). If passed into law, House Resolution 759 (H.R. 759) would legalize Class II Gaming at the Speaking Rock Entertainment Center in El Paso. El Paso's Ysleta Del Sur Pueblo tribe would then be able to offer legally bingo games at the Center.
In fact, the bill refers to two native groups, namely the Ysleta Del Sur Pueblo in El Paso and the Alabama-Coushatta in Livingston. In a press release, Congressman Will Hurd notes that most of the other tribes in the country, which are federally recognized, are allowed to operate casinos and gaming halls, so the two tribes in Texas should be able to do the same. According to him, the gaming revenue from the Speaking Rock Entertainment Center would be used to fund various infrastructure projects and would eventually help create hundreds of jobs.
The two tribes expressed their gratitude for Representatives Hurd and Babin, saying that the bill protects their rights for "sovereignty and self determination". The passing of the legislation, however, was a bipartisan effort and both Republicans and Democrats supported the bill Wednesday night. It is now making its way to the Senate where it would have to win the majority vote before coming into force.
Gaming Expected to Improve Economically Distressed Zones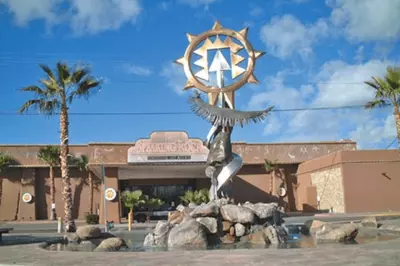 In his address to the U.S. House of Representatives, Rep. Hurd explained that the Ysleta Del Sur Pueblo was the oldest community in the State of Texas, established in 1682. The tribal community, also known as Tigua, comprises of more than 4,200 members nationwide and is one of three federally recognized native tribes in Texas.
The other native tribe in the state that has not been allowed to operate gaming establishments is the Alabama–Coushatta Tribe of Texas, based in reservation east of Texas. The third federally recognized tribe is the Kickapoo Traditional Tribe in Eagle Pass, which offers bingo games at the Kickapoo Lucky Eagle Casino and Hotel.
Supporting H.R. 759, Rep. Hurd also argued that this bill is "not about gambling" and that it would not enable the offering of blackjack, craps, or poker. If passed, the bill would simply allow the native tribes to offer bingo games and to use the revenue from these operations for more education and improving the lives of the people.