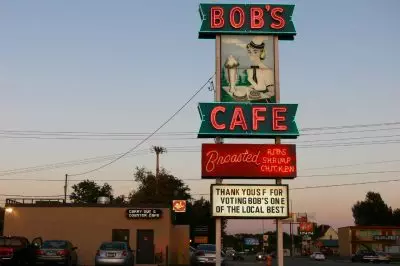 The landmark restaurant on West 12th Street in Sioux Falls, called Bob's Café, closed two years ago and now a Tea businessman has apparently decided to transform it into a casino. Dale Dachtler, who purchased the site of the once-famous restaurant, announced on Thursday his plans to re-open it as a gambling establishment.
Few details about the project have been revealed but according to the local paper Sioux Falls Argus Leader, Dale Dachtler wants to renovate Bob's Café and open it as Dakota Star Casino. According to the building permit filed with City Hall in June, the iconic building will become a gambling hall. The businessman bought the site from Bob Lyon's family in May and is currently applying for a conditional use permit so that he can sell beer in the casino.
The Sioux Falls Planning Commission is expected to review the application at the regular meeting on August 7. The Commission had to look at Datchler's application and plans on July 3 but the decision was delayed after it received letters from citizens, concerned with the prospect of a new casino. City officials have not commented but it is clear that at least one resident of the town has expressed a concern for a potential casino and alcohol vendor opening on West 12th Street.
If Dachtler does not receive permission for a casino, he said he could transform the single-story building into an office space. Another option is to renovate the old construction and open a new café since he owned the now-closed Dakota Grill in Tea.
Less than Warm Welcome for the Casino by Locals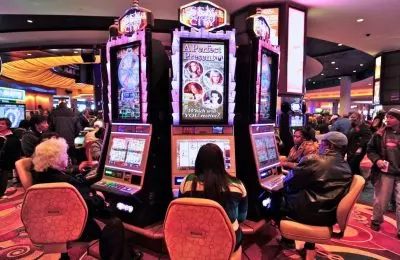 The Sioux Falls Planning Commission had to delay the vote for the new project permit due to complaints by the local community. The commission received a letter from Sioux Falls resident Terrance Mobley, in particular, who explained that he was living behind the site of the old Bob's Café.
In his letter to city officials, Mobley said that he had noticed a rise in crime levels and in "transient traffic" in the past few years. According to him, this alarming trend was as a result of the vendors selling alcohol in the area and that a new casino would only exacerbate the problem. The city should not "blindly accept" new locations where alcohol and gambling would be offered, Mobley writes. The current issues should first be addressed, he adds.
The new owner of the site, however, explained that only bought the property in May and cannot be responsible for the high crime rates. Dachtler is will be holding a meeting with the people living nearby and claims he would do his best to address any potential concerns that may emerge.