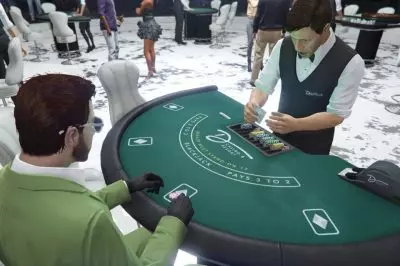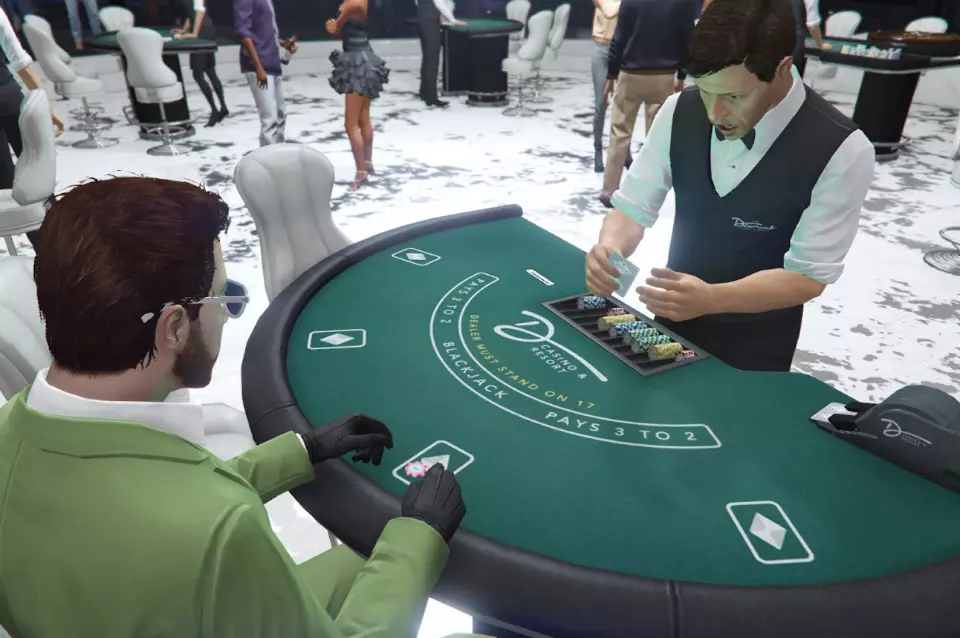 Amidst the ongoing debate about the gambling-related risks of loot boxes in mobile, console and video games such as FIFA, Overwatch, and even Candy Crush, Rockstar Games have just opened a casino in Grand Theft Auto Online where players can gamble for real money.
The New York-based video game company added a casino resort to is popular game several years ago but until now, gamers were only able to enter and explore the lobby without the option to actually play slot machines or gamble in any other way. But GTA Online's Diamond Casino & Resort update finally went live this week and it allows players to spend real money to buy in-game chips and use them in the casino.
THE DIAMOND CASINO & RESORT IS NOW OPEN

Today marks the grand opening of The Diamond Casino & Resort, a sprawling entertainment and luxury living complex conveniently located in Vinewood and open to all citizens of Southern San Andreas.https://t.co/dpmbuHZGme pic.twitter.com/rDCVe2daX7

— Rockstar Games (@RockstarGames) July 23, 2019
The casino location features a large number of missions, an infinity pool, as well as a gaming floor, which looks and functions much like a real casino. Chips for the facility can be purchased with GTA dollars, an in-game currency, which is accumulated through the completion of missions or can be obtained by spending real money on the game. Once players have casino chips, they can use them for virtual gambling on slot machines, blackjack, roulette, or three-hand poker.
The new casino update, however, caused a lot of debate, especially in online forums where some gamers claimed that this type of spending on in-game slots and blackjack does not constitute actual gambling. While you can buy casino chips with real money, according to them, you cannot cash in your winnings from the casino in the real world. While gambling in the Diamond Casino & Resort, gamers can win chips and transform them into GTA currency. This in-game currency, however, cannot be withdrawn as actual money.
Indeed, this may not be as harmful as gambling in online casinos, for example, but it is a form of gambling, according to most experts who study the effects of the so-called loot boxes in video games. If buying in-game packs with random items constitutes gambling in certain countries, so does the new casino update in GTA Online. In fact, Rockstar clearly admits that by preventing some customers from accessing the Los Santos casino location.
Casino Update Inaccessible in Many Countries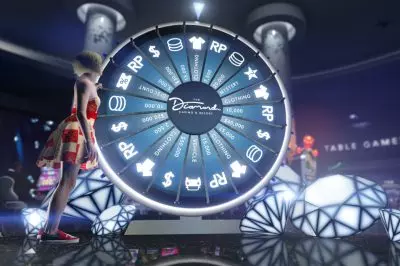 While some people expressed concern over the new casino in Grand Theft Auto Online, others were frustrated with being restricted from entering the casino and using the new feature. Since online gambling is not legal in many jurisdictions and only allowed after obtaining a license in others, the casino feature in GTA cannot be accessed by everyone.
Soon after the update went live, fans of the game took to social media to express their disappointment from not being allowed to gamble in the Diamond Casino & Resort. They have even put together a partial list of countries where the slot machines and card games are blocked. According to players, more than 50 countries are restricted, including Portugal, Argentina, Iceland, and Greece. Rockstar did not comment on the country restrictions.