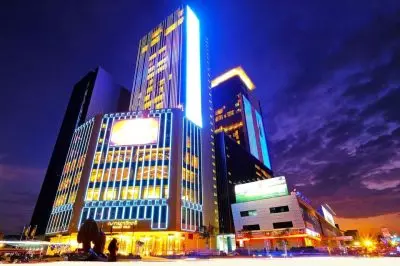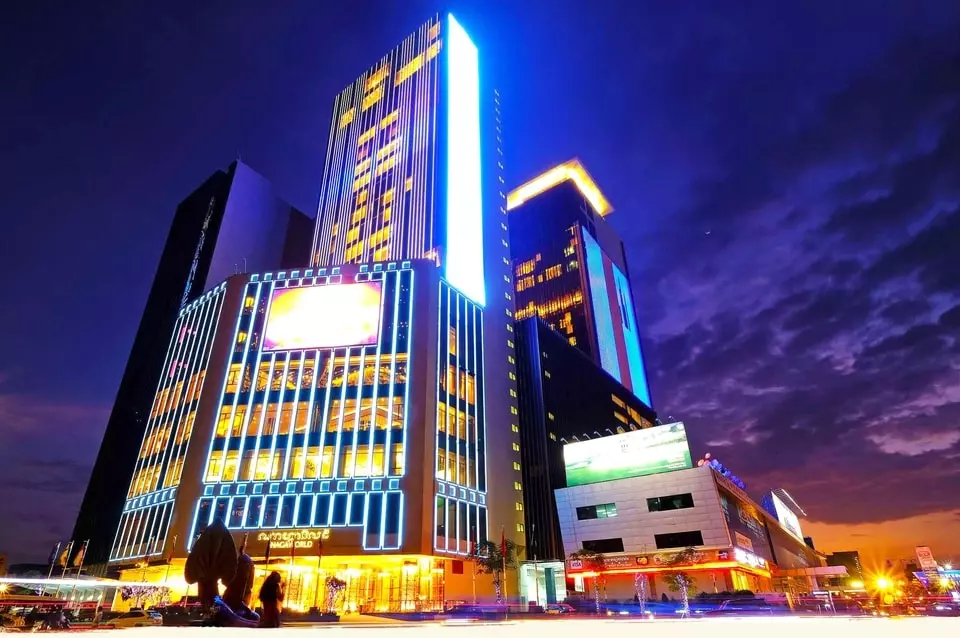 The design of the NagaWorld casino resort's newest extension in Phnom Penh has been handled by Steelman Partners LLP, a company specializing in casino design works. As revealed by the company, the development of its Naga 3 project at the operator's integrated resort in Cambodia would provide it with the chance to compete with the best integrated resorts in Macau.
Naga 3 would be a mixture of both gaming and non-gaming facilities. The overall cost of the project has been estimated at about $3.5 billion, as revealed by NagaCorp in a July 22nd filing. As previously reported, 50% of the overall development costs will be funded by the majority shareholder of NagaCorp, Dr. Chen Lip Keong.
For the time being, NagaCorp holds an exclusive casino operating license in the capital city of Cambodia and its surrounding area. The first property of the company, Naga 1, started operation more than a decade ago, in 2003. Currently, the complex operated by the company is known as the NagaWorld Complex. Before that, NagaWorld had operated as a riverboat casino for almost 20 years.
The plans for the Naga 3 construction were announced by the company in April 2019.
The new details about the development of Naga 3 were part of the filing, in which the gambling operator provided some information about the upcoming development of the proposed facilities, including a large variety of gaming and entertainment facilities, as well as 4,720 hotel rooms situated across five towers. Under the project, the NagaCity Walk, which is situated underground, would link the first two Naga venues to Naga 3.
Naga 3 to Feature Five Tower Blocks and to Offer Both Gaming and Non-Gaming Spaces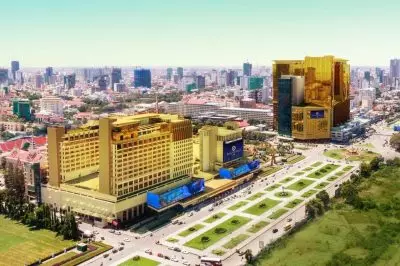 Steelman Partners were also engaged in the design of both Naga 1 and Naga 2. The company is also associated with the design development of several luxurious casino resorts.
As mentioned above, the Naga 3 project is comprised of five tower blocks, with the latest extension of the overall complex covering more than 16,800 square meters. When completed, it would comprise of one 48-storey hotel, two 45-storey hotels, two 66-storey hotels, an 11-level entertainment podium and a 3-level basement. The development of the hotel part of the Naga 3 project would see a total of 4,720 hotel rooms added to the NagaWorld Complex.
For the time being, there are 755 hotel rooms in Naga 1 and 903 hotel rooms in Naga 2. As NagaCorp revealed, several of the hotels are planned to be managed by some of the most popular hotel brands on a global scale. Upon completion, Naga 3 is set to be the largest integrated resort on the territory of Cambodia.
As explained by the operator, the Naga 3 project is to consist of both gaming and non-gaming spaces and a great variety of amenities which are offered neither by Naga 1 nor by Naga 2.