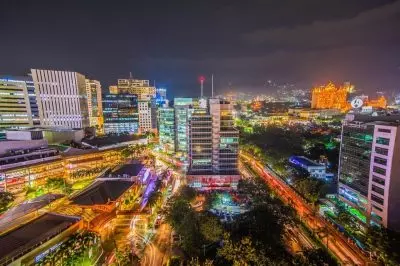 The construction company Megawide Construction Corporation abandoned a plan to establish a casino adjacent to the Mactan-Cebu International Airport (MCIA).
Manuel Louie Ferrer, who is the Chief Corporate Affairs and Branding Officer, has recently explained in an interview that the company has really dropped its casino project, it would keep its plans for the construction of three hotels in close proximity to the airport complex.
As revealed by Mr. Ferrer, the construction process on the first one of the three hotels planned Megawide Construction Corporation is expected to start before the end of 2019. The hotel, which is planned to feature 350 rooms, is set to start operation over the next two years. It will be managed by a global hotel operator, with the operating agreement expected to be signed soon.
According to information revealed by Mr. Ferrer, the development of the second hotel was planned to be carried out in a joint venture between Megawide and an Asian hotel operator, while the third one would be a local brand of the Megawide Group. Once completed, the three hotels are set to have 1,000 in total.
In addition to the hotels, Megawide Construction Corporation already operates Terminal 2 at the MCIA in a joint venture with GMR Infrastructure. The Terminal started operation in July 2018 and ended up increasing the airport's capacity to 12.5 million passengers on an annual basis.
PH Resorts Group Holdings Inc. Set to Build the Emerald Casino Resort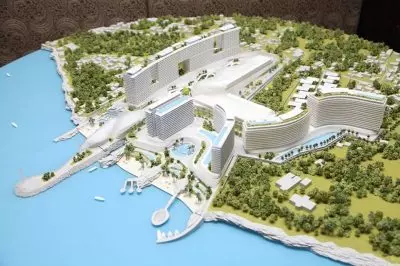 According to reports of the online edition of the Manila Standard, the international airport serving the Philippine city of Cebu is no longer part of Megawide's plans to develop and operate a casino venue.
Reportedly, Dennis Uy, a businessman and an associate of Philippine President Rodrigo Duterte, has been having negotiations with Megawide regarding the development of 4 hectares of land on Mactan, an island adjacent to the city of Cebu. As pointed out above, the initial plans have involved the construction of hotel accommodation and a casino on the location. Unfortunately, the discussions led to a dead end, so for the time being, no casino construction would start at the place.
Back in May 2019, an executive of a listed subsidiary of the privately owned Udenna Corp., PH Resorts Group Holdings Inc., said that the latter would borrow an amount of $420 million to build a casino resort of the island of Mactan. At the time, the president of PH Resorts, Raymundo Martin Escalona, revealed that up to 70% of the $600 million that are necessary for the resort development would be raised up by borrowing, and the remaining 30% would be raised up by issuing equity.
The resort is set to be called The Emerald. The first phase of The Emerald is set to feature 400 hotel rooms, as well as a casino venue offering 600 electronic gaming terminals and 100 gaming tables. The Mactan-based casino resort of PH Resorts is scheduled to be completed in 2020.