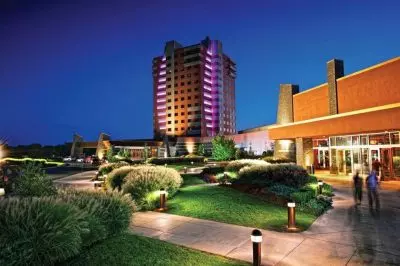 Construction of the new Pine Bluff resort and casino project of the Quapaw Nation has already started after the business unit of the Native American tribe, Downstream Development Authority, was granted a casino license by the Jefferson County earlier in June 2019.
However, crews are now primarily focused on the US-63 area situated right opposite the main Saracen Resort Casino complex, which is working with a lot of effort on the site which once used to be a VP truck stop. John Berrey, Chairman of the Quapaw Nation, has revealed plans to add another building to it, which will offer gambling terminals for visitors and is planned to start operation in a period of approximately 5 months.
In a phone interview with KATV, Mr. Berrey shared his hopes that the new building, called Saracen Annex, could start operation even sooner. The Annex, which pretty much resembles a mini-casino establishment, will be the first phase of the Tribe's project which is worth $350 million.
As revealed by the Native American tribe's Chairman, there is less construction work associated with the Annex building because they are only willing to renovate the truck stop site. He further shared that they have already started clearing the land behind it in order to start laying the foundation of the planned large gaming parlor. Mr. Berrey also explained that the gas station property was closed by the Quapaw Tribe only about a week ago.
The Overall Project Planned to Be Completed in 18 Months, Quapaw Tribe's Chairman Says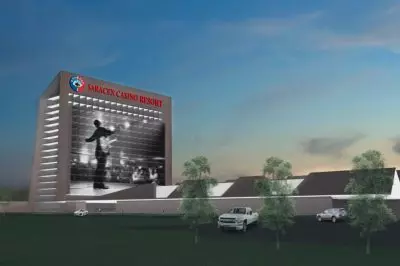 As explained by Mr. Berrey, the construction works on the main hotel, casino and convention center buildings are set to be happening at the same time. So, by the time when the Saracen Annex starts operation, the Saracen main complex will have its foundation and steel beams laid, with a lot of activity planned to be happening there.
The Quapaw Tribe has already revealed plans that the casino floor and restaurants should be ready within the upcoming 11 months, based on the time it took them to build their Downstream Casino and Resort in Oklahoma. The resort and casino construction, however, is a total 18-month project because the hotel is set to open approximately 6 months after the establishment of the casino.
The land where the resort and casino establishment is to be set will still need annexation into the borders of Pine Bluff so that the city is able to collect taxes on Annex-generated revenue. The formal annexation of the site is expected to happen in the upcoming weeks.
Currently, Downstream Development Authority, the tribe's business arm, is working on the resort and casino project using the above-mentioned construction permit granted by Jefferson County. As explained by the Chairman of the tribe, this permit is set to be transferred over the Pine Bluff city permit at the time when the annexation process is brought to an end.