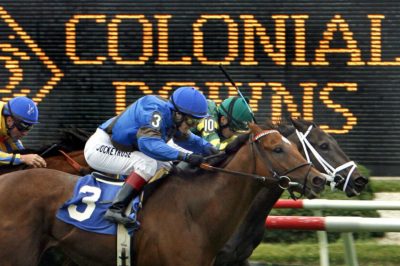 Virginia punters have responded with enthusiasm to the state's gambling sector's expansion, wagering $70.8 million in May at the two new casino venues which started operation in Colonial Downs.
May 2019 was the first full months in business for the New Kent location, while a second one opened in Vinton on May 9th. A third venue is set to start operation by the end of June in Richmond, and another one is scheduled to open in Hampton by the end of the year.
The casinos, which are operated under the Rosie's Gaming Emporium brand, offer hundreds of historical horse racing terminals, which received the official approval of the state's General Assembly in 2018 to add a fresh revenue stream to the horse racing industry of Virginia. The only live race track in the state, Colonial Downs, ceased operation in 2014, with the closure leading to a massive collapse to the state's horse racing industry.
The historical horse racing machines are very much alike regular slot machines, but unlike them, they rely on pari-mutuel betting pools to set jackpots and draw on the results of randomly selected horse races to choose winners.
New Casinos Did Not Pose Any Financial Challenges to Virginia Lottery Last Month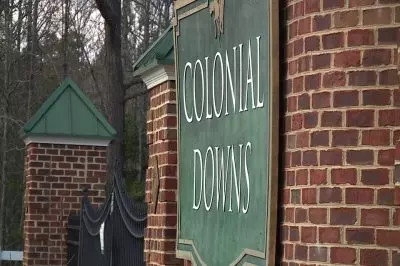 According to Virginia racing commission's revenue report, the patrons of the race track in New Kent, where 600 video gambling terminals (VGTs) are placed, bet $58.2 million. The amount spent at the Vinton location, which features 150 VGTs, is estimated to $12.6 million.
The combined tax revenue generated by the spending was $531,000. The majority of this amount is set to be transferred to the state's general fund. The generated local tax revenue amounted to $354,000. According to the report provided by the state regulator, the revenue cut for Colonial Downs amounted to $3.9 million. Aaron Gomes, the Chief Operating Officer of Colonial Downs, the warm welcome given by local bettors has helped them deliver their projections regarding jobs and tax revenues to Virginia.
There have been some fears that the new casinos would have a negative impact on the state lottery's sales, but Virginia lottery officials confirmed that no such influence was registered. Last month, the lottery sales in the state totaled $103.2 million in scratch tickets and $87 million in lottery and other games tickets. John Hagerty, a spokesman of the Virginia Lottery, confirmed that the Lottery sales marked an increase in May, beating its own results registered in April 2019 and in May 2018.
The real competition which both the lottery and Colonial Downs faced was the one coming from games offered in the grey market, which has sprung up in bars, convenience stores and truck shops in Virginia. Manufacturers of such terminals do not agree that the terminals are slot machines.