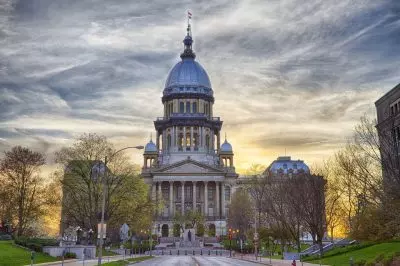 The largest city in Lake County, Waukegan, is to finally get one of the six new casino venues which are included in the recently-approved gambling expansion bill.
The casino which is to be established in the Lake County could feature up to 2,000 gaming positions, seats at slot machines or table games, under the law that will take immediate effect as soon as the Governor signs it. Waukegan city officials now hope to have the casino built on a piece of land which was purchased by the city more than a decade and a half and has been vacant ever since.
Supporters of the long-discussed gambling expansion have called for state lawmakers to give the green light to the expansion, saying that Illinois has been losing tax revenue to neighboring states of Indiana and Wisconsin, as local citizens used to cross state borders to go gamble in states close by. On the other hand, opponents of Illinois' gambling sector expansion have warned of rising problem gambling rates and have explained that the over-saturation of the market has caused a decline in casino revenues since video gambling terminals (VGTs) have been legalized.
The Senate approved Senate Bill 690 with 46 to 10 votes on Sunday. According to some analysts' preliminary expectations, the bill would result in gambling revenue of over $12 billion over the next six years. As proponents of the bill have claimed, the new piece of legislation would bring more money for capital projects, school infrastructure and education assistance, etc.
Long-Expected Gambling Expansion Comes to Illinois, Sports Betting Included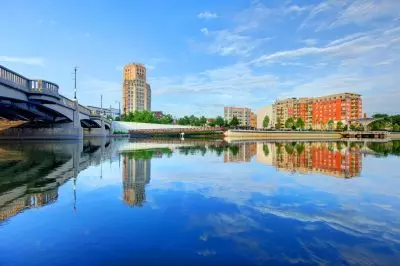 Apart from the addition of a casino to the gambling sector of Waukegan, the bill also provides some ideas about how the tax revenue generated by the local riverboat gambling establishment would be divided. According to the plan, 70% of gross gambling revenue is to be collected by the city of Waukegan, 15% will go to North Chicago, and 10% goes to Park City. The remaining 5% of the gambling tax revenue will be received by Lake County coffers.
Media reports have claimed that in Waukegan Mayor Sam Cunningham's opinion, the city was ready for transformation by adding a casino.
As mentioned above, more than 15 years ago, in 2003, city officials purchased 32 acres of land with the intention to build a casino venue there. The site was purchased at the price of nearly $7 million, with the total costs including the improvements brought to nearby infrastructure amounting to $12.8 million.
Apart from the casino which is set to be established under the gambling expansion bill, stadiums and large venues would be given the chance to acquire sports betting licenses for up to $20 million.
Illinois Governor Pritzker has previously described gambling expansion as a way to create more jobs across the state and as a way for the state to get fresh revenue. He has previously promised that the state will start offering sportsbook services to local customers.