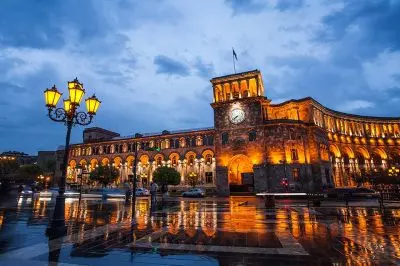 On Wednesday, a group of gambling operators' employees gathered outside the Armenian National Assembly building in Yerevan to protest against a piece of legislation which the Parliament's Standing Committee on Economic Affairs has recently adopted.
A number of amendments to the country's lottery law are proposed, including a ban to be imposed on bookmakers' activities from November 2020. The co-authors of the bill, MP Naira Zohrabyan, Alen Simonyan and MP Sipan Pashinyan, claim that the legislative initiative is an important step towards tackling gambling in Armenia.
The protesters, on the other hand, claim that the shutdown of such betting operators would lead to massive lay-offs, leaving about 1,500 people unemployed. According to them, the proposed piece of legislation would also create more favorable conditions for online gambling businesses which operate in the country. The demonstrators, most of whom are currently employed by the local brick-and-mortar betting chain Goodwin Bet LLC, have called the Parliament to delay the vote on the measure.
The controversial bill was unveiled in October 2018. As mentioned above, it aims to bring further restrictions to the access to gambling premises in Armenia. Under the provisions of the measure, the activities of all brick-and-mortar betting outlets outside of specially designated zones would be restricted as part of the Parliament's efforts to tackle underage gambling and promote responsible gambling.
In the bill is transformed into law, the measure would be the latest in a series of increasingly strict regulations which have been imposed on the country's gambling sector over the past 20 years.
Brick-and-Mortar Betting Parlors to Suffer a Severe Blow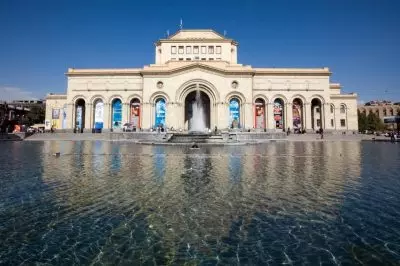 It is true that gambling has become a major issue in Armenia over the past few years, with gambling addiction rates also being on the rise. What is even worse, local casinos have long been suspected to be serving as money laundromats for oligarchs associated with the country's Government.
This is exactly why the Parliament has been focused on imposing some restrictions on the industry. The proposed bill would require the removal of all land-based casinos, including sports betting parlors in Armenia, but the measure's opponents insist that it would put thousands of people in danger due to the massive lay-offs that would follow as part of the restrictions. The largest blow is expected to be suffered by Goodwin Bet LLC, which currently operates a large number of brick-and-mortar gambling outlets across the country.
Betting parlors which have previously made a switch from land-based to digital gambling by opening online gambling sites are expected to be less severely hurt in case the proposed piece of legislation is turned into law. Still, a major concern that the authorities are targeting the wrong sort of gambling through the bill remains. Not to mention that the protesters are blaming the bill for providing online gambling operators in Armenia with an advantage to their land-based rivals.