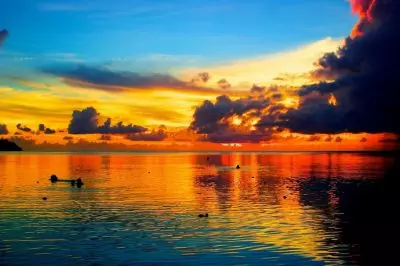 The old casino establishment situated at the Paseo de Susana, which was never demolished and is still standing there, is going to be brought back into service now, only a couple of years after its construction faced the criticism of anti-gambling campaigners in Guam.
Immediate strict measures were taken by local authorities at the time when the carnival casino was built in 2017, with Senator Telena Nelson issuing a piece of legislation under which all types of gambling activities were suspended at the carnival. The bill got the unanimous approval of Guam's 34th Legislature.
It was only in April when Angel Sablan, the Executive Director of the Mayors' Council of Guam said in an interview for The Guam Daily Post that the old casino building was not usable as the "House of Cards" which was allowed under the rules and regulations for games of chance offering at the Liberation Carnival. However, the last weekend has seen efforts for the establishment to be brought back into action as a casino, as it was originally intended to, for the country's 75th Liberation Carnival which is scheduled to start on June 6th.
Yesterday, Sablan confirmed that an arrangement with the Hurao Academy, which currently has the rights to use the building, had been made. As he confessed, the unexpected move was provoked by the lack of time to construct another facility which would serve as the "House of Cards" for the Liberation Day Carnival purposes.
Games of Chance Have Been Allowed after Lengthy Discussions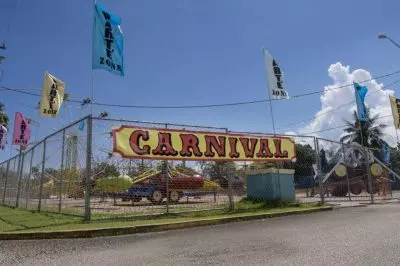 This has been the latest reversal in the recent controversy over casino gambling's presence at Guam's Liberation Day festivities.
Back in April, the head of the Mayors' Council of Guam denied rumors that there would be a casino building on carnival grounds. At the time, there was a plan for relocation of the so-called House of Cards away from carnival grounds in order to make sure that the environment remains family-friendly and games of chance are not so easily accessible.
This decision was reversed after Mr. Sablan got a phone call from Senator James Moyan, who reminded Sablan that under the recently passed Bill 29-35, games of chance need to be held at the site of the Liberation Day Carnival. The establishment where blackjack, poker and the rest of the traditional casino card games will be played is called the "House of Cards".
According to Guam Mayors' Council, the Liberation Day festivities have suffered over the past two year due to lack of enough funding. The Council was forced to maintain the carnival without the funds raised by gambling activities and they would have done the same, if the initial ban was not lifted, leaving the Liberation Carnival not financially sustainable.
Bids for 2019 games of chance were opened on May 17th, with a bit over $400,000 being pledged. The names of the winning bidders, however, are yet to be announced.