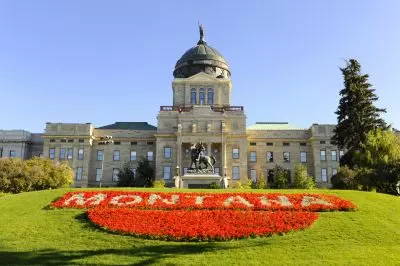 Montana became the seventh state to legalize betting on sports after the United States Supreme Court struck down the nationwide ban on this form of gambling. After rejecting the Senate bill that would allow different private operators in taverns and bars, Governor Steve Bullock signed House Bill 725 (HB 725), which allows the State Lottery to oversee the betting system that is expected to be launched by the fall.
Montana lawmakers have prepared three different sports betting bills that aimed at legalizing the wagering on sports in the state. The parimutuel sports betting bill could not make it out of state legislature, leaving Governor Steve Bullock with two alternatives. The first one was Senator Mark Blasdel' SB 330, which would invite multiple commercial operators in the state, while the second proposal was HB 725, a sports betting bill that puts the State Lottery in charge of the new operation.
Both bills passed the legislature and their sponsors urged the Governor to approve both of them as this would create more competition on the market. However, Gov. Bullock vetoed the Senate's proposal on Friday and instead, he signed only HB 725 into law, expressing his belief that this new sector would need to be regulated and monitored closely rather than being left to commercial companies. The State Lottery, on the other hand, provided this level of regulation – its existing infrastructure would guarantee a safe, transparent environment, he said.
This conservative approach does not close the door to the private business bill, the Governor explained, adding that the commercial model could be revisited after the new betting system has been tested. The law became effective immediately and its sponsor, Democratic Rep. Ryan Lynch, said the state's betting system should be up and running by the start of the football season in September.
Under the new law, licensed bars and restaurants will be allowed to open betting kiosks and launch mobile applications that will be available only within their premises. However, the betting products will be limited to a single provider, the Lottery's supplier Intralot. This is a Greek gambling company that has operations in multiple countries around the world and runs the State Lotteries in several states, including Washington D.C., Montana, and Illinois.
Lottery representatives expect that during the first year of the Montana sports betting operation, customers would wager around $65 million, which would bring in $3.7 million in revenue to the state. By 2023, total bets are expected to increase to $87 million, which would mean more money to the state coffers, around $5.4 million a year.
More States to Allow Sports Betting Later This Year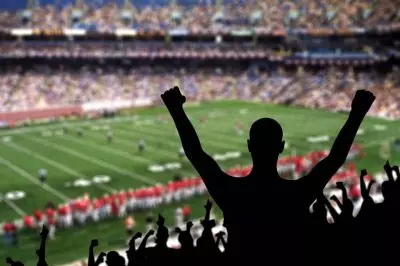 With Gov. Bullock's move on Friday, Montana became the first state to legalize sports wagering in 2019. But several others are also expected to allow betting on sporting events very soon. Lawmakers in Indiana, Tennessee, and Iowa passed their own sports betting bills and now, these proposals are awaiting action by the governors of these states.
In Tennessee, Gov. Bill Lee said he would allow the sports betting bill to become law without his signature, so online sports wagering is expected to become legal on July 1. In Colorado, voters will have the final say this fall after the State Legislature approved a ballot question on Friday. The hopes for these four states to soon legalize sports wagering are high but other states are also preparing legislation that would eventually allow people to bet on their favorite sports.
Senators have proposed bills in North Carolina and Louisiana and these measures are currently under consideration by House representatives. Overall, there are 8 states with live sports betting operations, around 20 states with active legislation, and only 9 states with no sports betting bills underway.