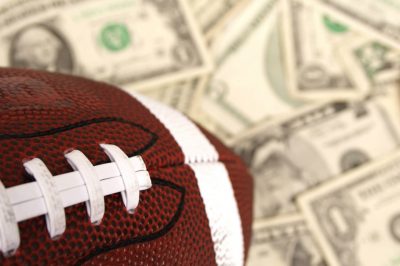 Almost a full year after the US Supreme Court officially lifted the ban imposed on sports betting operations by the Professional and Amateur Sports Protection Act of 1992, one of the major misconceptions related to offshore sportsbooks still exists.
For years, the Congress was aimed at halting a possible expansion of sports betting in the US and succeeded, but that policy also led to an opposite effect, as the ban ended up creating a sportsbook black market estimated to billions of dollars, where US players were more than welcome to spend their money.
According to reports of the American Gaming Association (AGA), local players wager about $150 billion in the black market every year. What is more concerning, is the fact that the Association has projected that regardless of the sports betting ban being lifted, such illegal sportsbooks are very likely to remain in the dark in the near future. Sadly, the black market also reportedly includes local sports betting operators which breach state gambling legislation or, in some cases, Federal laws.
For the time being, the offshore sports betting market has a massive presence in the country, with various options available for local players to place their wagers with overseas companies. For more than 25 years, this was basically the only option for US bettors who wanted to wager on sports events. Things are changing now, as more US states are focused on adding legal sports betting options to their gambling markets. This, however, is often a time-taking process, and offshore bookmakers could face competition from operators that legally offer their sports betting services in the US.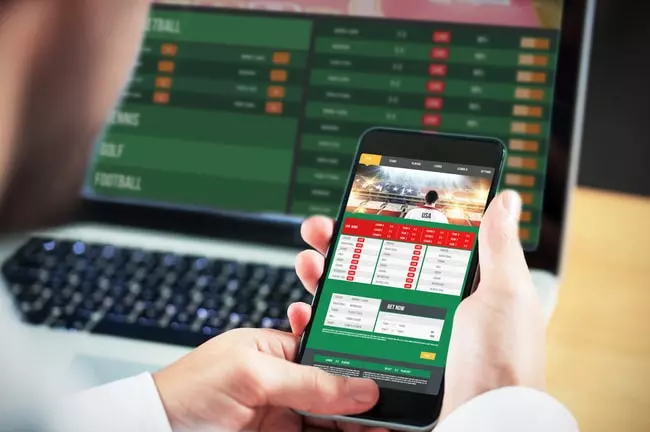 What Is the Matter With Offshore Sports Betting Operators' Legality?
Despite being players in the black market in the US, most of the popular offshore sports betting operators are currently legal in the parts of the world where they are based. However, in the US there are some laws which aim to suspend local residents from making deposits and withdrawals to and from these sports betting operators and require local banks to report such operations.
Of course, there are pieces of legislation which do not expressly forbid deposits and withdrawals associated with offshore sports betting. The Congress could have probably roll such prohibition out, but did not do so. On the other hand, despite the legalization of sports betting across the US, offshore bookmakers still have some major advantages such as the larger variety of sports betting options, pricing, online and mobile betting platforms, etc.
Of course, offshore operators often have a pricing advantage to their competitors that legally offer their services in the country. This advantage, however, is associated with taxation, as legal sportsbooks are obliged to share a part of their revenue with the state they operate in. In addition, license fees are also paid by operators in order to get official permission to offer their services in a certain state.
There is also the so-called "integrity fee" which professional sports leagues still seek to get from licensed operators. The integrity fee is being sought by sports leagues such as the National Basketball Association (NBA), the Major League Baseball (MLB), the National Hockey League (NHL), etc., which claim that they are the reason why sports betting exists on the first place.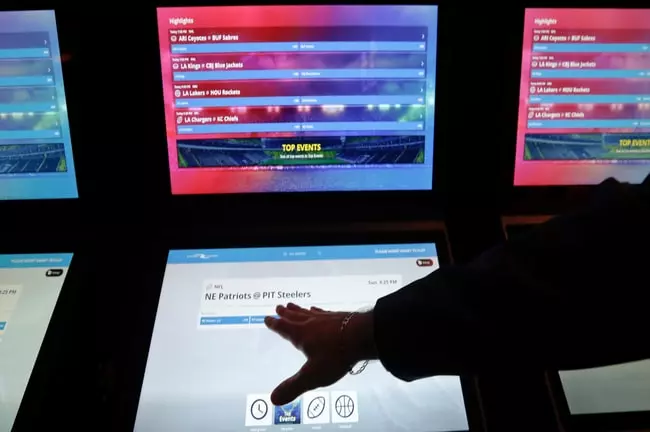 Legal Gambling Operators Say Offshore Sportsbook Operations Are Favored
As mentioned above, one of the major advantages of offshore sports betting operators is online and mobile sportsbook. For the time being, the majority of state lawmakers have preferred to stay on the safe side and not to give the green light to sports betting operations online. There are also others who have expressed their belief this is a functionality of paramount importance so that legal and licensed sportsbooks can compete with offshore operations.
Licensed sportsbooks, however, have probably one major advantage, which is stability. Users who prefer playing with offshore sports betting operators could not be sure what could happen to the operator if a certain foreign Government decides to shut its services down. Also, offshore operators could not always guarantee that the players' best interest would be protected should a patron opens a dispute over payment or a possible error with a bet.
Another problem with foreign sportsbook operators is the fact that they are not regulated by the federal or state law, which basically means they are not subject to any state or federal taxes. This is something that anti-gambling campaigners and regulated gambling businesses have raised their voices against, with US casinos and gambling companies claiming that offshore businesses seriously hurt their level of competitiveness.
Still, the ease of access to the services offered by the offshore sportsbooks and the far fewer limitations for their patrons attract US customers to such websites. It is a matter of time to see whether regulated sports betting would change the odds in the legal sportsbooks' favor or not.