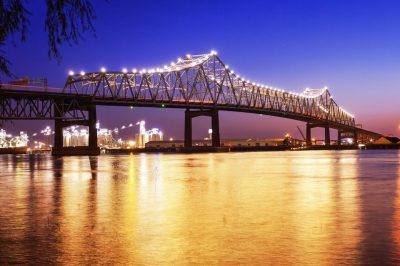 Louisiana may become the next state to legalize wagering on sports after senators gave new sports betting bill the green light. The measure, which would allow sports bets at the state's 20 casinos and racetracks, is now heading to the House floor where it may be met with some opposition.
On Tuesday, the Louisiana Senate approved Senate Bill 153 (SB 153) by a 24-15 vote. However, none of the senators who voted against the legislation by Republican Sen. Danny Martiny spoke against it during the debate. Now, the bill goes to the House for consideration and if approved, it would need to be signed by Louisiana's Governor, John Bel Edwards, to become law. This last step should not be difficult as Gov. Edwards has previously expressed his support for legalized sports betting. Finally, parishes would have to approve sports betting in proposition elections.
Passing the new measure by the House, which is more conservative than the Senate, on the other hand, may not be such an easy task. Opponents have argued that the legalization of sports betting in the state may exacerbate the existing problem with gambling addiction. Whether the House would support the SB 153 or not remains to be seen but proponents of legalization claim there is no evidence that sports wagering causes addiction.
If passed into law, the new legislation would allow bets at 15 riverboat casinos, 1 land-based casino in New Orleans, and 4 racetracks. The measure introduces certain restrictions on mobile wagering, however, after Sen. Martiny proposed an amendment to the bill on Tuesday. Patrons would be able to place bets on sporting events from their mobile devices only if they are within areas designated for 21-and-older at the licensed venues.
The lack of comprehensive mobile wagering in the bill may help gain support in the House but some betting proponents believe this would not make the state competitive enough. In comparison, patrons in neighboring Mississippi are allowed to place bets from their phones from anywhere in a gaming facility that has a sportsbook. This includes hotel rooms, restaurants, and pool areas on the property, as long as the resort has a legal sportsbook area.
Cashing in on Lost Gambling Tax Revenue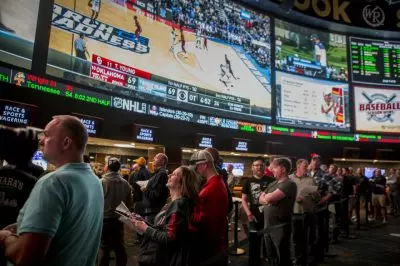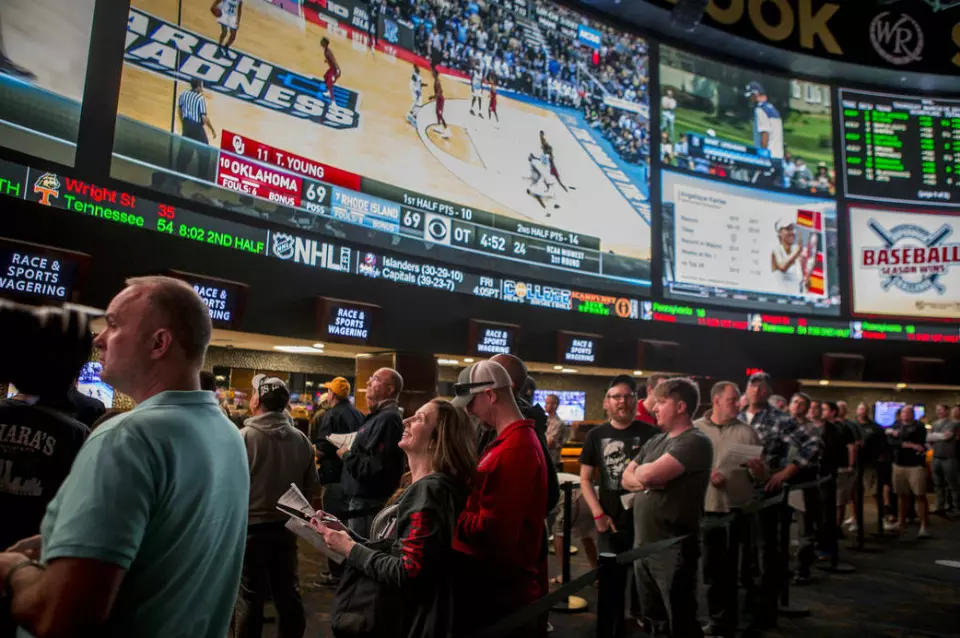 Legalizing sports wagering in Louisiana may bring in huge revenue for the state and city coffers from gambling taxes, licenses, and more. According to Sen. Danny Martiny, the state could earn up to $60 million in annual tax revenue from legalized sports betting. Others have projected annual revenue for the state within the $25 – $30 million range, which is still an attractive prospect as it would bring in additional funding for a variety of public services, infrastructure projects, and many more.
While Louisiana is still considering whether to allow sports bets or not, the neighboring State of Mississippi is reaping the benefits of legalized sportsbooks. In March this year, the 12 casinos across the state saw a 13% rise in revenue to $124 million, driven by the increased popularity of sports betting. According to Jay McDaniel, deputy director of the Mississippi Gaming Commission, the revenue growth that month was boosted mostly by betting on the NCAA basketball tournament.
It is still unclear exactly how much the State of Louisiana could earn from taxes if lawmakers decide to legalize sports wagering. A provision in SB 153 states that each year, 1% of all sports betting proceeds (or $500,000, whichever of the two is greater) would go to the state's Compulsive and Problem Gaming Fund. According to the sports betting legislation proposed by the House (HB 587), betting operators would be required to pay $100,000 for a five-year license, $50,000 in an annual fee, as well as 12% tax on net revenue.