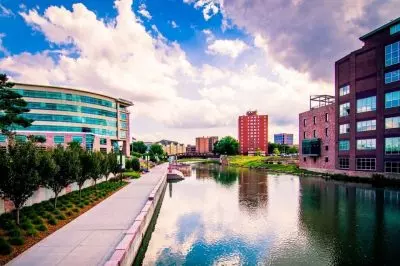 The Sioux Falls Planning Commission gave unanimous approval of a proposed gambling establishment – a step which would provide the developers between the local network of Deuces and Crown casinos with the chance to push for another gambling venue nearby a growing residential area.
The Commission approved the developers' plans regarding the construction of a casino and strip mall at the intersection of 85th Street and Louise Avenue regardless of the concerns which have been previously raised by City Hall and neighboring residents.
As mentioned above, the Sioux Falls planning officials unanimously gave the green light to the casino construction, following the recommendations of the city's urban planning staff that the project should be turned down. According to the urban planning committee, the place where the proposed casino is to be established was not appropriate for selling alcohol. Back in 2015, a similar permit application for the same intersection was rejected by the City Council.
However, the city's Planning Commission decided otherwise. Nicholas Sershen, a Sioux Falls planning commissioner, commented that the particular sport of land considered for the venue actually made sense as an on-sale alcohol beverage establishment.
Approval Comes after Previous Rejection of Similar Application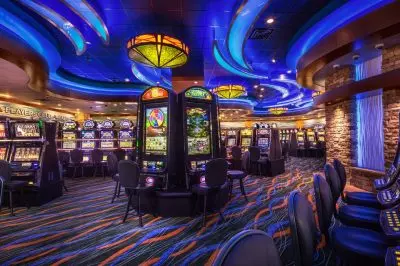 The Deuces and Crown casino network developers submitted plans for the proposed casino facility and attached strip mall project with Commonland II at its meeting which took place last week. Bryant Soberg, who represented Commonland II, and his business partner Kirby Muilenburg own a stake in several local businesses, such as Crown Gaming Inc. and Commonwealth Gaming and Holdings.
According to 2018 state data, the latter currently holds an operating license to run video lottery in 10 Sioux Falls casino venues, while Crown Gaming Inc. holds five more. Both Soberg and Muilenburg have links to even more gambling venues across the city.
As mentioned above, the Sioux Falls City Council rejected a casino permit application in 2015. It was exactly Soberg who made the failed attempt to open a casino venue at the controversial intersection of 85th Street and Louise Avenue. At the time, he was willing to open a casino establishment in the retail center on the intersection's northeast corner, which currently hosts Subway and Quick Health Urgent Care.
As explained by Mr. Soberg, a neighborhood meeting was held with people who owned a home property nearby, at which they had some of their concerns addressed. Now, things seem to be changing for the proposed casino establishment as Soberg even got support for his latest plan by a resident of the area who opposed his previous proposal in 2015. Local authorities are also being more favorable to the new proposal, as the Planning Commission unanimously gave the nod to the proposed gambling establishment despite the fact that the urban planning specialists recommended that no such approval should be provided.