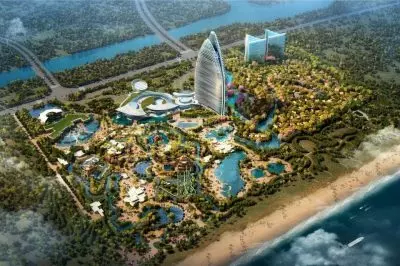 For the time being, gambling and horse racing will stay away from Hainan. The deputy governor of the province revealed in an interview with a local media that the latest free-trade zone of China will not roll out its plan for horse racing development on the island in 2019 due to certain complications.
The deputy governor of Hainan province, Mao Chaofeng, participated as a delegate at the annual parliamentary sessions in Beijing, the National People's Congress, where he commented on the matter. He explained that horse racing in Hainan is not gambling and anyone who sees the proposed horse racing development as permission of gambling is mistaken.
At this stage, he rejected the possibility that guidelines on the development of horse racing would be released and shared that the competent authorities seem to have not yet begun planning for the addition of horse racing in Hainan. The island province's deputy governor further denied that the guidelines would be released by the end of 2019, explaining that this is a complicated matter which requires a lot of research and study.
For the time being, only lotteries are not considered a form of gambling by the Chinese Government. Other forms of gambling, however, including casinos, are banned on China mainland as illegal. Giving the green light to horse racing provision on Hainan would have been the first of its kind but plans stalled once again.
JUST IN: China is considering legal gambling on Hainan Island, sources say https://t.co/K1TfuSM2BD pic.twitter.com/HcMjBNVhag

— Bloomberg (@business) February 2, 2018
This has been at least the third attempt of the Hainan government to make horse racing legal in the last three decades. The first try was made in 1993, with the government unveiling the idea of a racecourse to be built, along with a five-star hotel. The proposal, however, was rejected by then-president Jiang Zemin. Another try was made in 2009, at the time when Beijing unveiled plans to turn Hainan into a global tourist destination. Unfortunately, in January 2010 it became clear that horse racing was excluded from that development.
Horse Racing Plans on the Island to Remain Dead in 2019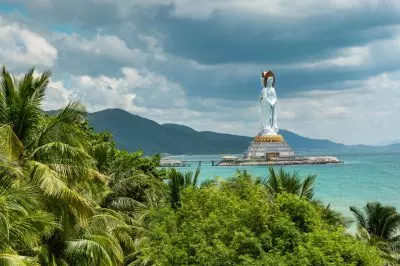 The confirmation of the deputy governor that horse racing will not be allowed in Hainan is in line with the official statement of the local government, which has been originally saying so since Beijing revealed plans to consider the addition of horse racing and sports lotteries in Hainan.
Now, the announcement that horse racing will be out of the island for at least a year dashed investors' plans. Previously, speculations emerged that special privileges could be given to Hainan, allowing it to experiment with horse racing and associated betting operations, had given some investors hopes to set foot on the island, especially at a time when China's economy has been suffering a slowdown.
China won't allow gambling or horse-racing in Hainan: paper https://t.co/apjwR1AVyF pic.twitter.com/VtLudUQT6T

— Channel NewsAsia (@ChannelNewsAsia) October 17, 2018
In April 2018, Chinese President Xi Jinping revealed plans aiming to turn Hainan into a popular tourist destination and into a world-class free-trade port. At the time, these plans included the possibility of horse racing development and greenlighting sports betting lottery and an instant lottery on large international events, no horse race betting was mentioned.
The truth is that the local government has sent mixed signals regarding horse racing and lotteries since the announcement made by President Xi. Since then, there have been a couple of occasions at which controversial statements were made, with Hainan deputy governor's being the latest one on the matter.
As explained by Mr. Mao, there still are many practical problems set to be resolved, including the lack of professional employees, the shortage of qualitative racing horses, as well as animal guarantee for imported horses.