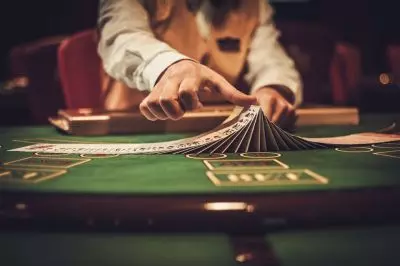 The owner of the Seabrook Greyhound Park has described his vision about the employee-owned casino venue. Andrew Carrier explained that he imagines large charitable gaming events to take place in the facility, which is situated on 75 acres of land, in order not only to become a major entertainment destination in the region but also to raise money for local causes.
As it became clear at the beginning of February, Andrew Carrier and his business partner Greg Lee plan to turn Seabrook Greyhound Park into a 100% employee-owned casino. Yesterday, Carrier provided further information about their strategy.
For the time being, Mr. Carrier operates Eureka Casino Resort in Mesquite, Nevada, as well as another casino venue in Las Vegas. Seabrook Greyhound Park is not the first employee-owned facility of Carrier, as Eureka Casino Resort, which has around 550 workers, became employee-owned in 2016.
The idea came to Mr. Carrier and Mr. Lee at a time when they were willing to diversify investments for their Mesquite location's employees. The two of them have considered the gambling regulatory regimes of several states and finally decided to take advantage of an opportunity for opening another casino off I-95 in New Hampshire. According to the new land's owner, the deal with the family, who owned the property for four decades and a half, was beneficial for both parties, as well as for the employees who have been working at Seabrook Greyhound Park all their lives, as they were able to keep their jobs.
Seabrook Greyhound Park to Back Charitable Causes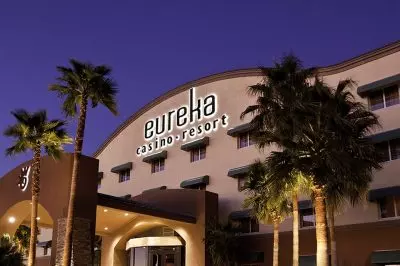 Seabrook Greyhound Park opened in 1973. The venue used to offer live greyhound racing until 2010 when the practice was announced as illegal in the state. Currently, the venue remains open despite the fact that it is being renovated.
As revealed by Mr. Carrier, the completed venue will also feature a pub and a restaurant, as well as a special lounge for people to watch sporting events, and an outside area offering various activities. For now, he and his business partner do not intend to expand the facility, which makes the whole process easier for them, as they would not need any local boards' approval.
Mr. Carrier hopes for state legislators to give the green light to expanded sports betting in order to be able to include betting for more professional sports to existing horse race betting. According to him, Super Bowl parties would perfectly fit the facility.
The new land's owner backs the charitable gaming system of New Hampshire, under which 35% of the gambling proceeds are redirected to local charitable causes. His Eureka Casino Resort has supported several good causes so far, and the renovated Seabrook Greyhound Park is set to do so, too. According to Mr. Carrier, the big venue in Seabrook will provide them to join forces with local organizations in the pursuit of their goals.