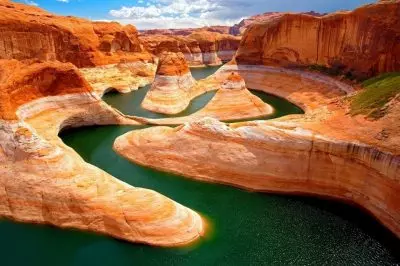 A Utah lawmaker rolled out a bill seeking to make betting on horse races legal, despite the fact that gambling is for the time being illegal in Utah.
The new bill called SB181 is sponsored by Senator David Hinkins. It will provide local voters with the chance to make decisions on the fate of wagering on horse racing or so-called "parimutuel betting" in each county. According to the bill's sponsor, the proposed piece of legislation is to be backed by some counties across the state.
Senator Hinkins has further shared that to him, the state ban on horse race betting is an issue of rural economy. According to him, the tighter regime is hurting the entire horse industry, including not only horse breeders, who are forced to operate in neighboring states, but also farriers, hay growers and veterinarians. This is why he sees the SB181 bill as a piece of legislation that is able to have a positive impact on the economic development in rural areas and bring Utah's breeders back to their home state.
Furthermore, as explained by the bill's sponsor, counties would be able to keep the sport-generated revenue, apart from the cash prizes awarded to horse race winners. According to him, such an approach would be beneficial for some local ranchers, as it would allow them to stay operational and viable.
The Proposed Bill Could Be Considered a "Conflict of Interest"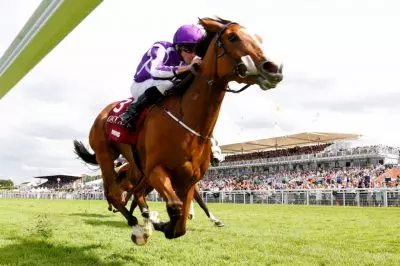 Horse race betting has not been legal in the state, despite the ruling of the Utah Supreme Court which in 1927 decided that so-called parimutuel betting does not actually breach the state ban imposed on gambling services.
Back in 1992, a ballot initiative emerged, seeking to see parimutuel betting legalized in the state of Utah. The measure, however, failed after facing strong opposition.
According to media reports, when asked if any opposition to his SB181 bill is expected, Senator Hinkins said that he does not really see horse racing as a problem, so he hopes that local lawmakers would give the green light to the proposed piece of legislation. He further noted that some of Utah's neighboring states, such as Wyoming and Idaho, allow betting on horse races.
As a person with strong connections in the horse racing industry and a racehorses owner himself, Hinkins fears that the proposed bill could be considered a conflict of interest. He, however, still insists that the statewide ban on horse racing puts the local horse industry in serious disadvantage to other states which already offer such a betting option.
Representative Mike McKell shared his plans to be the House sponsor for the proposed piece of legislation. Unlike Hinkins, however, he is not that optimistic about the bill's fate and has shared that he expects fierce opposition. Mr. McKell further noted that thousands of Utah residents visit the neighboring states in order to take advantage of their horse racing offerings.