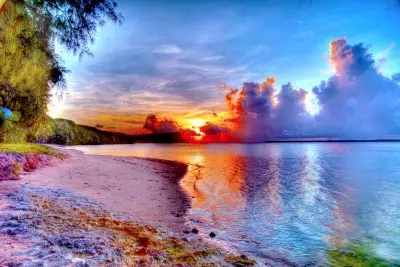 The saga regarding casino gambling in Guam as part of Liberation Day festivities does not seem to be getting closer to an end. Earlier today, Archbishop Michael Jude Byrnes confirmed that the Church is still supporting the ban on all types of gambling, including casino-style games during the annual Liberation Day carnival.
Archbishop Byrnes released an official statement on the matter, saying that not all wagering activities and games of chance could be deemed as wrong, but the church still does not back gambling due to its proven detrimental impact on individuals, families and even entire communities.
This year, mayors, some senators and some business owners made a push aimed at bringing games of chance back to the Liberation Day festivities, saying that such a step would help the organizers fund the events. So far, this attempt has been having controversial success, as strong opposition to casino-style games still remains.
The matter of the legality of casino gambling machines is expected to be brought before both the Superior Court of Guam and the Supreme Court of Guam in the near future.
Bill 29 which is sponsored by Senator Jim Moylan and four other Senators, seeks to provide Mayors with the right to add games of chance to the activities available at the annual Liberation Day carnival. However, Vice Speaker Telena Nelson has opposed the bill, saying that the addition of such games would have a negative impact on local communities.
Casino Gambling Could Have Detrimental Impact on Communities, Byrnes Says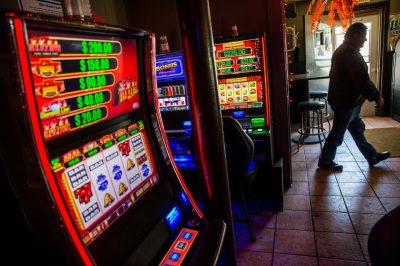 As previously reported by CasinoGamesPro, games of chance were eliminated from the offering at the annual Liberation Day carnival under the provisions of a piece of legislation passed in 2017. At the time this happened, Byrnes was one of the supporters of the gambling ban on the island.
The Archbishop described the ban imposed on casino gambling from the festivities as "a step in the right direction" for the local community which has always been known for its belief in things such as culture, family and faith. He also expressed his gratitude for the Attorney General's Office for their efforts to declare casino gambling illegal in Guam and now keep that status quo.
In his statement, Archbishop Byrnes said that the Church's stance on casino gambling remains the same and it encourages local authorities to think carefully before allowing this type of games. He reminded that casino-style gambling machines are known for their highly addictive nature which has lured thousands of people into gambling addictions.
As Byrnes said, the Archdiocese of Agana especially opposes gambling which involves exactly the addictive casino-type machines and games, which are able to drain hundreds of dollars out of the player within mere seconds. However, monetary losses are not the only ones generated, as these machines also could have a detrimental impact on the mental and physical health of an individual, and also on their families, friends, jobs, etc.