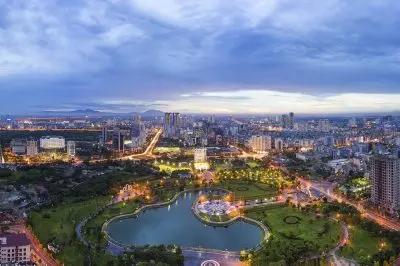 Since the ruling Communist Party took control of Vietnam in 1975, gambling has been strictly prohibited for local residents as part of the party's policy to eradicate societal ills, including gambling. Currently, under the country's Penal Code, Vietnamese people who place an illegal bet surpassing $88, can be taken to custody, while placing a bet worth more than $2,200 can bring them imprisonment for a period between two and seven years.
The situation, however, will change soon, as the Communist Party has been considering ways to raise state revenues, and legalizing gambling was one of them. Back in 2017, the Vietnamese Government initiated a motion to permit local people to gamble in certain casinos.
The policy of the local Government has been slowly changing over the last few years. Lately, it has passed a number of reforms, seeking to change its strict gambling legislation. In September 2016, a key resolution set to allow foreign businesses to invest in the establishment of so-called integrated casinos was passed, while in 2017, the Government rolled out a 5-year pilot program greenlighting international football, horse and greyhound racing. All three of them were heavily regulated.
Vietnamese Government Rolls Out Gambling Legislation Reforms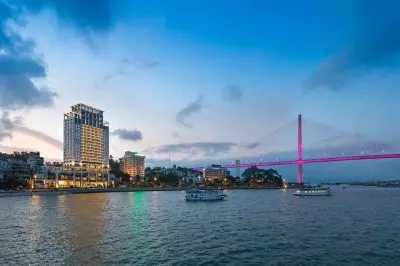 As mentioned above, the Government has already given the green light to several reforms to its gambling legislation. The authorities have decided to permit foreign investors to build integrated casinos in Vietnam,
The Government of Vietnam launched a three-year trial program, under which the country's residents will be allowed to place bets in case that they do not have any criminal record, their monthly income is no less than $445, and their family has given its permission. Daily passes to enter casino venues will cost the local citizens about $44 under the program.
The more relaxed regime on gambling operations has been carefully considered by local authorities. In 2013, a confidential study was commissioned to measure the negative impact which unlawful gambling operations had on Vietnamese people. For the time being, there is no reliable estimate on the black gambling sector in Vietnam, but according to some analysts, it is likely for such operations to be worth billions of dollars.
Apart from seeking ways to tackle illegal gambling operations, the Government has decided to bring some gambling operations above ground as they are seen as a possible source of fresh revenue for the country. Currently, a 35% tax rate is imposed on all gambling operations in Vietnam. Lately, there have been motions urging the National Assembly to lower that rate to between 15% and 20% for so-called integrated resorts allowed to operate in certain economic zones.
Some market experts have shared that the Government is looking for what they called "a reasonable increase" in the tax revenue for an industry worth between $2 and $3 billion.
Vietnamese Authorities Approve Horse Racing Facility in Hanoi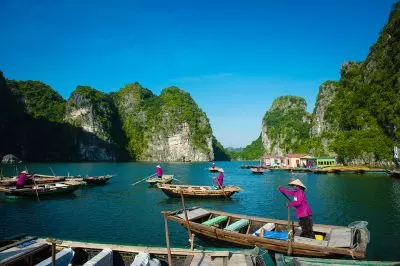 Earlier in 2018, Vietnamese authorities in Hanoi gave the green light to a new horse racing and entertainment facility estimated at $500 million as part of the 2020 socio-economic development plan of the capital. Local media has revealed that the complex is set to be established on a large parcel of agricultural land in Soc San and expected to start operation by 2021.
Authorities had hoped to see the new horse racing track boost local tourism and bring some fresh money into the local economy. Once it becomes operational, the project is expected to account for a significant regular income to Hanoi's budget, not to mention it is set to create about 5,000 jobs.
The horse race project has been in the making for almost two decades after it was first proposed in 1999, only to be shelved because of the lack of a legal framework for sports betting and horse racing operations. In 2007, a local travel company has asked for a permission to start a research study on the matter, but authorities told it that the sports betting framework would have to be completed first. This happened last year, at the time when the Government passed a law to legalize sports betting in the country.
After sports betting was made legal in Vietnam, local media reported that a number of overseas investors considered making an investment in horse racing facilities in Vinh Phuc, Vac Ninh and Ho Chi Minh City.
Vietnam Gives a Start to First Casino Operations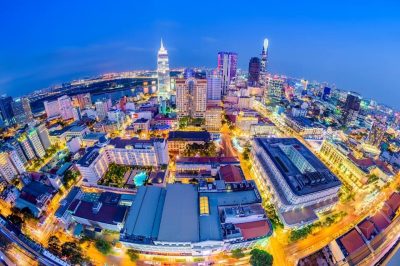 In December 2018, Vietnamese people were finally given the opportunity to access casino gambling thanks to a three-year program regarding the Phu Quoc Island. The People's Committee of Ken Giang Province revealed that the Prime Minister has given the nod in principle to the inclusion of a casino venue to the operation of a larger amusement complex established on the island.
The integrated resort and entertainment complex which is to host the casino is waiting to be granted an official operating license to start working. According to a source close to Vingroup, the company which facilities were chosen to host the casino pilot program, the complex is set to start working early in 2019. The investment made by Vingroup in the casino was estimated to more than $2 billion, with the facility expected to be unveiled as part of an entertainment and ecotourism complex situated on the Phu Quoc Island.
The pilot program under which casino gambling will finally be available in Vietnam after being banned for decades from the country as a social evil. Vietnam adults were also been suspended from gambling in the few casino venues, which were only open to foreign visitors. For the time being, there are fewer than 10 casino facilities in Vietnam, with most of them being smaller venues situated outside major cities.
As CasinoGamesPro previously reported, the central Government approved the Phu Quoc casino venue as part of its strategy aimed at tackling problem gambling after illegal gambling operations have spread across the country over the past few years. Still, there will be some restrictions for local residents. Vietnamese people who would be able to enter the new casino venue at the Phu Quoc Island would be required to be at least 21 years old, to have a clear criminal record and to prove a monthly income of over VND10 million.