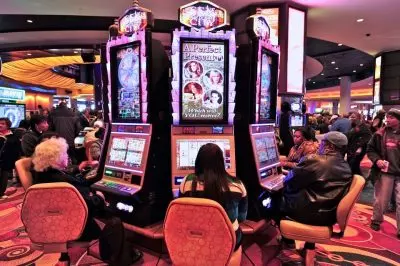 An inquiry whether a certain brand of gambling machines was legal has been made by an attorney in the state of Wyoming. Both parties in the discussion shared their opinions to the matter, but no official legal action has been taken so far. As a result, the law enforcement tactics of Sheridan County has not been changed.
Michael Blonigen, who is a District Attorney in Natrona County, filed an inquiry into the legality of Wyoming Skills-developed gambling-like games. An opinion on the matter was also issued by the state's Attorney General Peter Michael, who explained that playing the games of the aforementioned brand equals to gambling, which is not currently legal in Wyoming. AG Michael wrote in a formal opinion that the games in questions were illegal gambling devices and the ones playing them were engaged in gambling activities, while the ones offering the games were engaged in professional gambling.
The operator did not agree with the conclusion of the Attorney General and engaged two attorneys from Woodhouse Roden Nethercott to fight against the evaluation.
Now, each of the two parties is trying to overcome the other in the battle for more clarity on the gambling-like machines' legality. At the same time, the law enforcement in Sheridan County is expecting the actual legal requirements to be issued by the local Legislature or court system before the law enforcement process starts.
Wyoming Skills' Games are Games of Skill, Attorneys Say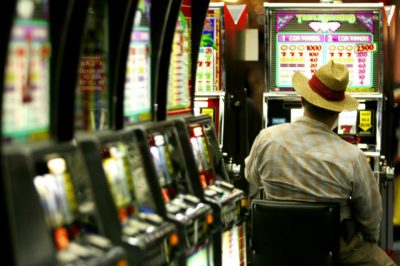 In spite of the Wyoming Attorney General's opinion, the Sheriff of Sheridan County Allen Thompson explained that there has still not been a decision for further action through the local Legislature or court system. Sheriff Thompson said that before him getting into any law enforcement actions against business owners which offer the above-mentioned machines, there must be a court ruling or a complaint filed by a citizen of Sheridan.
According to him, local legislators have been having discussions on the matter in the interim, so the best thing that could be done at this stage would be to wait until the legislative session is brought to an end, because legislators are currently trying to create a consistency in terms of law enforcement across the entire state of Wyoming.
For the time being, there are a couple of gambling locations in Sheridan County, including Wyoming Downs and the Horse Palace. Both of them are allowed under the existing legislation of the state but are restricted to offering only so-called historic horse betting. On the other hand, the games designed by Wyoming Skills are not restricted to horse betting, with the two attorneys of the company claiming that there is absolutely no problem for them to be offered since they are skill-based and not chance-based.
Further possible actions of Sheridan County's law enforcement agencies will be put on hold until an official ruling is made on the matter.