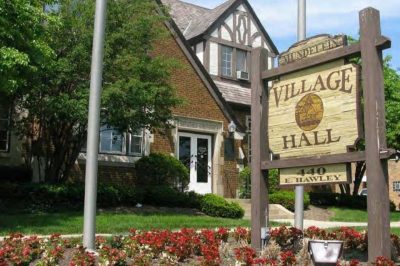 Recently, it has become clear that Mundelein officials have been considering the future of video gambling in the Illinois-based village, with them sharing intentions to boost registration fees for business owners and discussing the possible number of video gambling licenses which can be granted.
The decision for the registration fees increase has been worked on since a committee meeting was held in October in order for officials to discuss the possible video gambling revenue which local businesses could generate. At the meeting, Mundelein officials decided to increase registration fees from $150 to $1,000 and the measure was finally approved with a unanimous vote on November 12th, with the change taking immediate effect.
Discussions regarding the implementation of a possible limit brought to the number of video gambling licenses were also held on November 12th, at the time when the officials were reviewing a request from a local business, Luigi's Ristorante Italiano. Previously, the restaurant's application for a liquor license class change was denied for several reasons by the Village Board while acting as the Liquor Commission of Mundelein.
At the time when the discussions were held, Mayor Steve Lentz revealed some broader concerns related to the village and gambling. Mayor Lentz explained that according to him, the local community is getting closer to the upper limit in the number of gaming machines which would be appropriate for the village.
Several years ago, in 2012, Mr. Lentz was one of the three officials who did not back video gambling. Now, six years later, he still does not seem to be convinced in the possible benefits of video gambling implementation in Mundelein and remains worried about the impact that its possible impact on the village. On November 12th he said that other towns have already been affected by the addition of video gambling which has already impacted their image and homes' value. In a more recent interview, however, refused to be more specific about which towns he had in mind at the time.
Some Lake County Villages Still Ban Video Gambling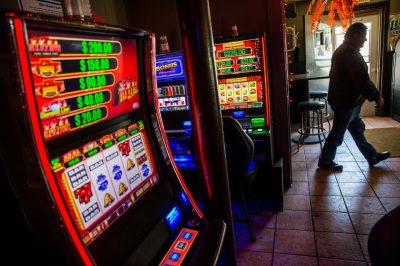 Back in 2014, another village in Lake County, Illinois – Libertyville – upheld a ban on video gambling following a large number of village officials' meetings.
Last year, a video gambling ban was also reaffirmed in Vernon Hills, too. According to a Mundelein officials' report, video gambling is also currently suspended in Highland Park, Grayslake, Lincolnshire and Gurnee.
Still, there were also communities which changed their initial decision on the above-mentioned form of gambling. In 2015, Long Grove changed the existing rules and lifted the prohibition on video gaming operations within the village's borders. Buffalo Grove followed in 2016.
Mayor Lentz explained in an interview for a local media that the recent years have seen Mundelein become more oriented to adding video gambling options as a way to help local restaurants generate larger revenue. He further shared that he was willing to consider video gambling licenses to be issued along Route 45 because local officials would like to encourage downtown restaurants' growth.
Currently, businesses which apply for a video gaming license are required to own a specific type of liquor license provided to them by a local municipality under the provisions of the Illinois Gaming Act. Liquor code is usually reviewed by the Village Board when a business moves out of the town/village or when a new request for a liquor license is filed. Normally, no licenses are left unclaimed.
For the time being, Mundelein required from businesses that apply for a liquor license to provide detailed information about their intentions to apply for a subsequent video gambling license. A total of 14 establishments in the village currently own video gambling licenses. In case that the same number of businesses applies for such licenses in 2019, the higher registration fee will end up generating $58,650, which will boost Mundelein's total fee income to an overall amount of $72,500.
In addition, earnings from player wagers are also being taxed in municipalities. According to latest state records, the total amount of tax revenue generated from player wagers in 2018 which Mundelein received as of August 1st, was estimated to $116,816.90.