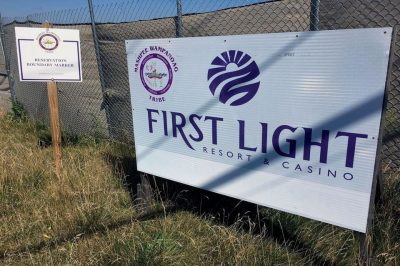 The Native American Mashpee Wampanoag tribe continues its ongoing battle to protect its reservation land and efforts towards informing the masses about the actual impact of the ruling issued by the US Department of the Interior. This Tuesday would bring the 75th annual meeting of the National Congress of American Indians in Denver which is going to see conversation regarding the tribe's future and its uncertain gambling development.
As it has been confirmed by the Mashpee Wampanoag Tribal Council Chairman Cedric Cromwell, the most recent ruling puts the tribe's future in considerable danger. As a result of the decision issued at the beginning of September, the tribe finds itself in a position to no longer be able to freely exercise its legal rights and maintain the land on which it develops and on which its members have lived their entire life.
Native American Tribe Seeks Justice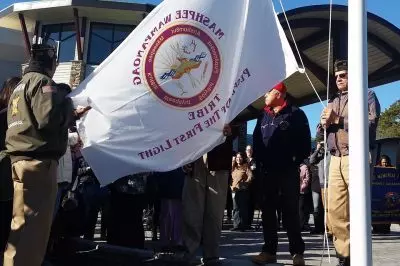 In an attempt to provide the community with extensive information, this week is set to bring a wide variety of panels and discussions dedicated to the federal Indian policy. One of the most pressing matters is going to be the Indian Reorganization Act. Striving to provide security to its members and to future investment and partnerships, gambling ones among others, Mr. Cromwell is set to turn to other Native American tribes for support.
Back in June as many as 21 individual tribes voiced their support of the casino project which could improve the economic state of Taunton. There is a proposed set of rules supported by US Rep. William Keating, D-Mass, which aims to protect the integrity of the tribal reservation from future claims against it in court, as well as establish its lawful nature. This aforementioned bill is expected to see the support of other tribes willing to speed up the process which is set to happen at some point.
Oct. 19, 2018

NARF Stands With Mashpee! https://t.co/aswAMLKReE

— Mashpee Wampanoag (@MWTribe) October 23, 2018
Foreign Casino Project Investment Swells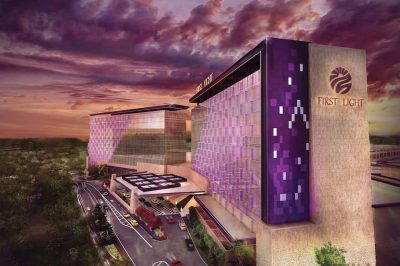 What further tightens the knot is that in order to give green light to the casino development conducted in a joint manner with Genting Malaysia, quite the debt has been accumulated. The casino project in Taunton which has been eyed by both parties involved in the venture has been fueled by the foreign support. Some $426 million has been poured in the project, in addition to $1 million dedicated to promoting the potential of said casino development solely over the span of this year.
"I walked into this decision," Assistant Secretary Tara Sweeney said of her decision to take the Mashpee Wampanoag Tribe's homelands out of trust. "Carcieri had boxed into a corner," she says as she declines to comment further because matter is still in litigation. #NCAI75 pic.twitter.com/wH0ggvFK7x

— indianz.com (@indianz) October 22, 2018
This considerable investment will have to be recovered if the entire project fails to be realized, which further motivates the Native American tribe to seek action. It could be recalled that the beginning of September saw the US Department of Interior announcing that a land in trust would not be held for the tribe. It would no longer be considered eligible since at the time of the Indian Reorganization Act from 1934 it was not under federal jurisdiction.
As a result of this decision, the tribe would be rendered without the authority to govern itself in an independent manner. This means that its plans for a casino venue development hit a significant roadblock. Previous plans issued publicly by the tribe were projecting a tribal casino resort construction for $1 billion. Now its future remains uncertain and upcoming weeks are set to shed more light onto it.