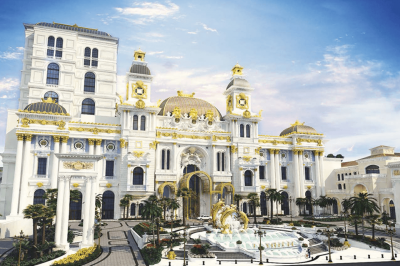 This past year has been quite eventful when it comes to the Imperial Pacific International and the casino resort it has been constructing in Garapan, Saipan. The latest development brings the news that as many as 80 Filipino workers have seen their employment contracts terminated and now answers and proper reasoning are being sought.
Workers are in need of security when it comes to working abroad and the most recent situation involving the casino developer and operator overseeing the construction of the future resort lacks these essential characteristics. Workers received the notion that they would no longer be hired by Imperial Pacific International which was not something they expected anytime soon.
According to their original arrangement with the company, contracts signed were supposed to provide them with reliable employment until the last days of January next year. Now out of the blue, they were individually invited for a meeting in which they received the news for their contract termination.
Surprising Turn of Events in Saipan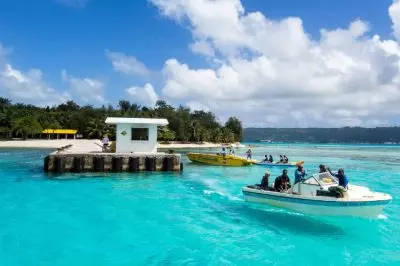 Said individuals were hired for the construction work at the future casino resort under temporary visas H-2B typically utilized by workers in the region. Their contracts have recently been extended to 30th January 2019 after they were supposed to end at the beginning of September. This move sought to guarantee that the location would see its construction continued in a time-efficient manner with the needed number of people.
This unexpected turn of events saw the workers receive a letter bearing the date 12th October informing them their contracts would be terminated following the appropriate actions. As it is arranged by their contracts of employment, individuals laid off are eligible for a wage for a total of seven days in lieu of notice, as well as the payment for accrued paid time off.
All former workers would also have to remain in touch with the casino developer as this would facilitate future communication regarding their Internal Revenue Service tax form.
Following the post created by one of the fired employees in a social media, the management of the casino resort project stated that with the help of this reduction of workforce they strive to maintain construction efficiency. If the demand for people working on site is not as high as it used to be, fewer employees would be needed.
In addition to that, workers hailing from the US as well as local individuals are currently being prioritized when it comes to employment since they were directly affected by the termination of partnership with Pacific Rim contractor. The company laid off many construction workers shortly after the inking of the NMI Workforce Act of 2018 by President Trump.
Concerns Regarding Future Operation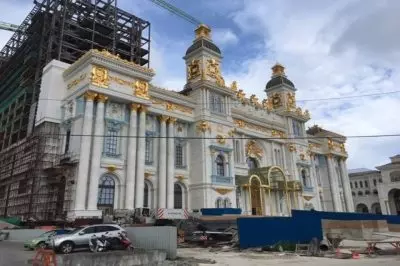 As a result of the unexpected and unfavorable for them situation, workers organized a meeting with Rep. Edwin Propst and Tina Sablan seeking answers to their questions concerning their legal rights in this situation. What should be taken into account is that the casino project recently received a two-and-a-half-year extension of its deadline which is projected to be sufficient for its conclusion.
What I was looking forward to hearing last night was the truth about Imperial Pacific (IPI) and it's financial stability to continue with the project. I wanted to hear why they didn't ensure construction completion… https://t.co/tWIEr4tLGO

— Juanita Mendiola (@mendiola2014) October 14, 2018
However, concerns have been expressed, as the past weeks have seen a significant number of workers laid off, essentially trimming the workforce. The rumor mill is going a top speed at the moment, as the region is seeing speculations that International Pacific International is eyeing the termination of contracts of another 100 of its construction workers. The project would have to have enough workers available on site and capable of finishing it in a timely manner.
Earlier in September, the local gaming regulator issued its official nod to an extension of the project stretching to 2021. August was the month originally eyed for launching operation and introducing the new resort to the field. As it is known now, the location has a long way to go until it is finalized and ready for operation.