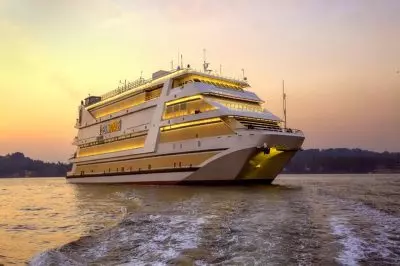 India is working on improving its gaming field and one of its most prominent features, Goa's floating casinos have been eyed in the past several days. Tuesday brought State Congress leading figures seeking contact with casino developers in an attempt to boost the process of offshore gambling facilities relocation off the Mandovi River and in deep sea.
Over the span of the past few days, offshore casino venues operating in the Indian state have been a topic of wide discussion as a result of deadline extensions. A march was organized in order to express the peaceful intentions of Congress leaders willing to prompt operators to take action. Joined by the grassroots front organization Seva Dal, including volunteers from the region their rally had casino operator's offices as a final destination.
Officials Prompt Further Actions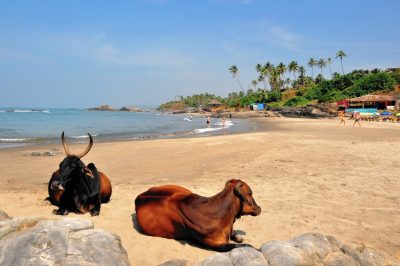 Officials were bringing their representation in addition to a rose, striving to speed up the offshore casino relocation process which has been ongoing for quite some time now. Congress leader Shankar Kirlapalkar stated that efforts towards the ultimate goal would not cease until brick-and-mortar facilities are fact, which should be taken into account by the casino developers.
There are six floating casino facilities currently in operation and even though the government of Goa has appointed a deadline for their relocation, no further actions have been taken. The shift has been considered for the past three years, but casino developers and the government have not yet announced the new deep water locations where casinos would operate. Goa's Public Works Minister Sudin Dhavalikar added six more months of time for the developers to find their new spots and leave Mandovi River for good.
This happened right before the previous six-month deadline push was set to see its last day. Convenient timing for Goa's casino operators which have been procrastinating and taking their time in the past years. The last days of March would see this new deadline and everyone interested in the field, as well as members of the community, remain hopeful that this time casino developers would have enough time to pinpoint their future new deep water coordinates and shift operation.
Previous Relocation Plans Stalling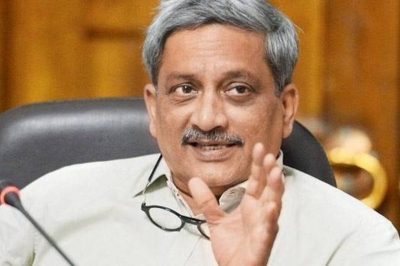 According to the initially announced plans, all offshore venues were supposed to move their operation onshore and manage their very own brick-and-mortar casino venues by 2020. This was projected to bring them more space for showcasing their offerings and potentially introducing new ones. It would also bring a 25-percent increase in their revenue as players would appreciate the more accessible venues.
Following the multiple delays on the way and the lack of information regarding future plans, the process would take longer, potentially stretching as far as 2022. What should be noted is that the new casino licenses under which the venues will operate would span over 10-15 years, providing security to developers. Launch of land-based operation would also mean that the venues will be accessible by individuals from other Indian states only.
A proposed amendment to the Public Gambling Act earlier this year was supposed to see the concrete definition of an "offshore" casino operation. This feature had the objective to facilitate the future operation of those six floating casino venues and prevent potential situations of conflict. However soon after the official proposal, Goa's Chief Minister Manohar Parrikar nixed the efforts as unnecessary for the time being.
In other news, 2nd October, the birthday anniversary of Mahatma Gandhi did not see any of the casino venues in Goa welcome patrons. Venues were shut down in homage to the iconic figure, as this is a common practice throughout the country.