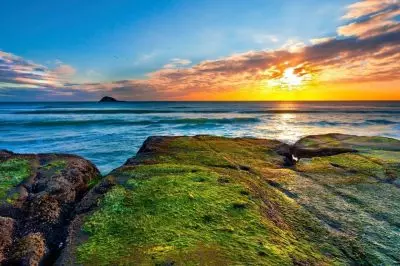 New Zealand is known for its advanced interest in harness racing and betting on it, but the police have been keeping a close eye on the nature of gambling activities taking place at racecourses across the country. A total of 10 harness racing stables sprinkled throughout the regions of Canterbury, Manawatu, and Invercargill have been subjected to raids as part of Operation Inca seeking to reveal the truth behind alleged race-fixing on the said premises.
Fair play and integrity are two of the most valuable principles in life and even more when it comes to gambling and betting on sports events. Keeping action favorable for all parties involved and avoiding the practice of dishonestly determining the outcome of a given horse race is mandatory in order to maintain a healthy sector. However, there have been allegations prompting the special investigation across 10 race tracks across New Zealand, seeking to reveal the truth and eliminate the possibility of future occurrences.
Thorough Investigation to Shed Light onto Operation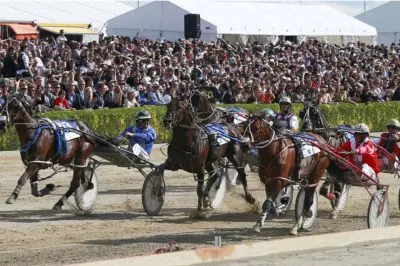 According to a police statement which was issued earlier Tuesday, eight of the properties investigated are located in the Christchurch region. The remaining two are in operation in Manawatu and Invercargill, adding up to a well-rounded number of facilities subjected to a thorough inspection by the police. This action comes as a result of a continuous inspection into the manner in which harness racing betting has been taking place. Supposed race-fixing is what prompted the investigation of the National Organized Crime Group.
With the help of search warrants, the locations were raided and some of the most well-known household names in the industry were further questioned. Harness racing driver and New Zealand's champion Blair Orange is among the individuals subjected to an extensive interrogation in relation to the alleged illegal activities. What should be looked into now is whether or not he has benefited from people wagering on his events.
When it comes to participation in race-fixing itself, harness drivers' participation in such could be easily detected and the possibility of it happening are slim. Another harness racing driver and Orange's dethroned rival, Dexter Dunn, has also been interviewed by the authorities following the end of the operation. In order to further aid the investigation in progress, mobile phones and laptops have been confiscated from individuals, seeking more information on potential integrity breaches.
They are often utilized for seeking advice and tips on harness racing betting and could potentially facilitate race-fixing. It is known that drugs are often utilized in order to improve the performance of horses participating in a race. This is a banned practice which could be involved in the race-fixing which is why the facilities were also searched for such substances.
However, it should be noted that this was not the main objective of today's raids, rather focusing more on the act of fixing the outcome of a given horse race. According to Tim Anderson, Police Detective Superintendent, Operation Inca comes as a result of a long-going collaboration between the police and the Racing Integrity Unit, dating back to April 2017.
What the Future Holds for Sector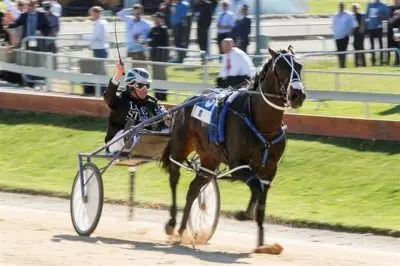 Even though information is scarce at this point, since the operation is still ongoing, it should be taken into account that the field is not among the largest ones and illegal activities could, therefore, be easily spotted. The US is well-known for thoroughbred horse racing and recently with legal betting on it, but due to their scale, fraudulent activities could be harder to pinpoint. On the other hand, New Zealand is like an open book when it comes to its harness racing sector and illegal practices are easier to spot.
Due to the structure and all mandatory steps involved in placing a bet, as well as detailed records held by the Totalizator Agency Board, the possibility appears minimal. The last days of August saw the announcement that TAB has been advised to outsource its operation to an international operator. Following a report by Australian racing expert John Messara probing into the field, numerous recommendations were made, all aiming to improve its current performance.
In response to the list of proposed tips, John Allen, Chief Executive of New Zealand's Racing Board, stated that further consideration lies ahead. Such outsourcing could introduce changes to the racing field caused by the new company's manner of operation and outlook. In addition to harness racing, sports such as baseball and ice hockey, basketball, among others would also experience the impact of such relocation of commercial operation.