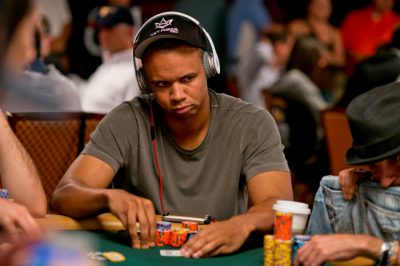 Professional poker player Phil Ivey and his partner Cheng Yin Sun have lost a court appeal and now they will have to pay back Atlantic City's Borgata $10.1 million they had earned using edge sorting in baccarat. Ivey is trying to avoid payment since 2016, with the latest appeal filed by his lawyers in July.
This week, U.S. District Judge Noel L. Hillman rejected Ivey and Sun's request for a stay of judgment. In late July, they asked for a delay in posting a bond for the $10.1 million that had to be repaid. According to the gamblers' legal representatives, Borgata would not be hurt financially if the payment was to be delayed. For the two poker players, on the other hand, such a massive amount of money repaid to the casino would have a "devastating impact". Earlier this month, the Atlantic City casino struck back, saying that Ivey and Sun continue to play poker and earn money, so they would be able to easily pay back the demanded sum.
It seems that Ivey, who has $26.3 million in career prize money, had no intention to return anything to Borgata anytime soon. But the judge had apparently decided that his winnings from poker should be enough to cover the payment. In its protest, the casino also pointed out that Ivey recently played in the 2018 World Series of Poker. Indeed, after staying out of the spotlight for a couple of years, the American poker player returned to the big live tournaments this year.
He continues to participate in various events such as the 49th season of WSOP in Las Vegas where he finished 9th in the Poker Players Championship and won a cash prize of $111,447. In May, he played at the Triton Poker Super High Roller Series in Montenegro and took almost $605,000 and $1.67 million finishing in two events. Considering he is among the top 10 players with the biggest winnings from poker tournaments, paying back the money to Borgata should not be so difficult for him.
Phil Ivey Evades Repayment for 6 Years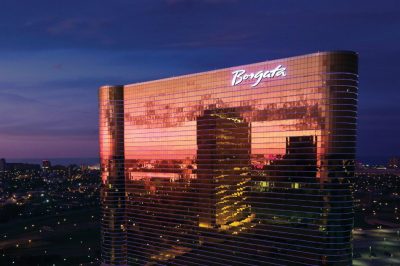 Judge Hillman may have finalized the $10.1 million judgment against Ivey and Sun on Tuesday, but the lawsuit against the two poker players was first filed in 2014 by Borgata. It covers four sessions of baccarat Ivey and Sun played in the casino back in 2012. During these games, they earned $9.6 million using a so-called edge-sorting scheme. In addition, they made an additional $504,000 while playing at the craps table with the baccarat winnings.
According to Borgata, Ivey and his partner Cheng Yin Sun managed to cheat the system by taking advantage of little irregularities in the patterns of the back of the playing cards used in the casino. In October 2016, Judge Hillman ruled that the two gamblers breached their contract with Borgata by not following state gambling law and after a few months, they were sentenced to pay back damages. Enforcing the judgment was delayed due to following row between Borgata and the cards' maker Gemaco who finally settled in June this year.
This is not the first lawsuit against Phil Ivey. Last year, the Supreme Court of the United Kingdom ruled against him in a suit filed by the London casino Crockford's. In 2012, Ivey won £7.3 million (approx. $11 million) using edge sorting during Punto Banco games. The court concluded that Ivey's scheme constituted cheating.