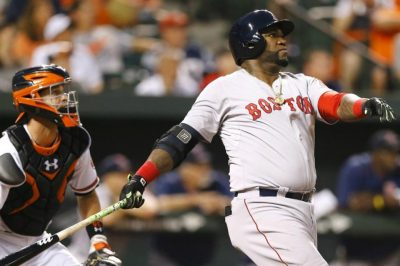 Following allegations published in a new book, former Red Sox slugger David Ortiz went on social media to deny gambling on baseball games while he was still actively playing. The book, titled "Baseball Cop: The Dark Side of America's National Pastime", makes shocking claims about the world of professional sports in the United States and links Ortiz with a regular bettor.
On Thursday, the athlete, who is a three-time World Series champion, responded to his alleged involvement with betting on games by saying that he had never gambled on baseball. His defense on Instagram was very passionate, indeed, as he noted that he was addressing this issue for his fans and not because of the book. Ortiz explained that he had never bet on games he played or otherwise, his career with the Red Sox would not last for another 11 seasons.
The book, however, does not make such allegations. Published recently, it was written by former member of Major League Baseball's Department of Investigations and a Boston police officer Eddie Dominguez. In it, the former Red Sox security agent makes several serious accusations against certain teams and players, and against Major League Baseball, too. According to excerpts from the book, which was released on Tuesday, the majority of MLB players used performance-enhancing drugs.
Dominguez also claims that certain players were targeted for PED use whereas entire teams' transgressions were ignored. There are other allegations in the book that include false injuries, for instance, but one of the most shocking claims revolves around Ortiz and his close friend, identified only as Monga. According to Dominguez, Monga was banned from the Red Sox clubhouse after it became clear that he was regularly betting on baseball. The man was a member of Ortiz' entourage. The former security agent says that one day in 2015, he bet to win and bet the over on runs scored in 2005. In fact, Monga placed multiple wagers in 2005, including wagers against Boston.
His gambling habits eventually prompted a meeting between Dominguez, Ortiz, former Red Sox manager Terry Francona and an MLB official, the author explains. In 2007, Monga was arrested in Ortiz' home after Dominguez reached immigration and told them the man falsely claimed U.S. citizenship.
The Importance of the Case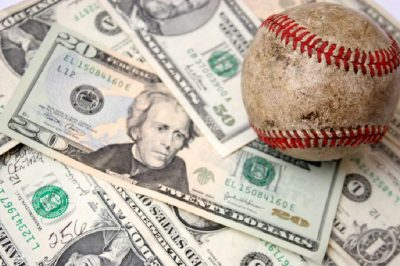 It should be obvious for everyone that athletes, referees, coaches and any other participants in a sporting event should not be allowed to place bets on sports, especially if these are wagers on games they have a direct influence on. This is the main reason why most people believe legalizing gambling on sports would impact the fairness and integrity in them – events participants would be tempted to influence the outcome of the game in order to win a bet.
In his book, however, Eddie Dominguez explains that he never had proof that David Ortiz was betting on games through Monga. But the man was regularly seen in the clubhouse and he was certainly betting thousands of dollars against the Red Sox, Dominguez says. At one point, the security agent told his superiors that the matter should be investigated.
Although Ortiz' statement and denial of any involvement in the gambling are compelling enough, such cases should be publicly discussed or, as it is with Ortiz, published in a book. Even the possibility that he may have been linked with gambling on baseball games is a cause for serious concerns. The Red Sox did not comment the gambling allegations, saying that these should be investigated by the league.