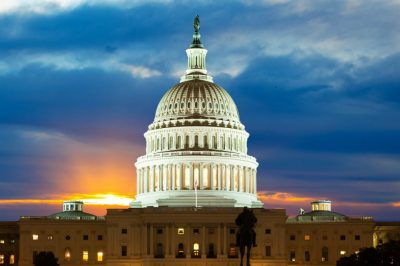 A federal framework for legalized sports betting may be on the way in the United States after Senate Minority leader Chuck Schumer (D-N.Y.) outlined it in a proposal this week. The move is necessary, according to him, to maintain the integrity of sports while guaranteeing consumer protection for those who place bets.
The Senator's proposal comes three months after the historic decision taken by the United States Supreme Court in May. With its ruling in Murphy v. NCAA, the Supreme Court struck down the federal ban on sports wagering, which allowed individual states to legalize this form of gambling. In an official statement, released August 29, Schumer put forward a number of suggestions related to sportsbooks' operations and what data they should use for determining the odds. According to him, all sportsbooks should make use of only official league data to decide on the outcomes. He also supports the idea that leagues should be actively monitoring the legalized betting market and have a role in determining what bets should be accepted.
There are several more measures outlined in his statement – it should be illegal for individuals under the age of 21 to place bets, while sportsbooks should promote responsible gambling and not target young bettors. Operators should also report any suspicious activity with the authorities and leagues so that the integrity of the games can be preserved, Schumer explains. He does not mention, however, the so-called "integrity fees" that some leagues demand. According to some experts, sports leagues should be paid a portion of all bets placed on their games.
Overall, Senator Schumer's vision for a federal framework that would provide the core basis for states' legislation on sports betting is similar to what sports leagues have always advocated for. Legislators should introduce "consistent, nationwide integrity standards" that would protect the integrity of sports, the NBA, MLB and PGA Tour said in a joint statement. Supporting Schumer's ideas, they also urged the Congress to adopt a nation-wide frame that every state would have to comply with when introducing its sports betting laws.
The NFL and NCAA also issued a statement in support for Schumer's proposed policy, while the American Gaming Association (AGA) said it has been trying for years to provide consumer protections and preserve the integrity of sports. Without a proper federal oversight, however, the illegal market has been thriving, AGA pointed out, adding that it is time for actions to be taken on a national level.
Multiple Attempts at Pushing Federal Sports Betting Legislation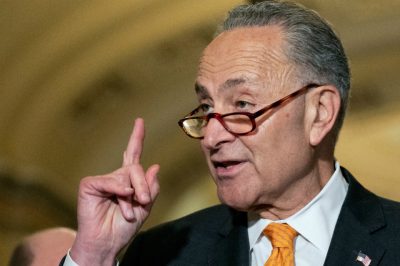 Schumer is not the only member of Congress who proposes sports betting legislation to be introduced on a federal level. Last week, during his address on the Senate floor, Utah Sen. Orrin Hatch stated his opposition to legal sports betting but admitted that following May's ruling of the Supreme Court, there is no point trying to "put the genie back in the bottle". He told his colleagues that a prohibition is no longer a viable option, an honest statement, considering Hatch was one of the authors of the Professional and Amateur Sports Protection Act of 1992, which actively banned sports betting country-wide.
According to him, federal laws should determine minimum standards on who can place a wager. He did not explicitly said that athletes should not be allowed to wager, but he expressed some widely shared concerns about the eligibility of bettors. Of course, this could not be persons under the age of 21 (or 18, according to some) and there should be limitations to participants in sporting events such as athletes, coaches, and referees. Hatch did not speak about the proposed integrity fee, although he stressed the importance of preserving the integrity of sports. Back in May, he said he would introduce legislation and although the House of Representatives scheduled a hearing, it was postponed.
In December, Congressman Frank Pallone Jr. (D-NJ) proposed legislation called the Gaming Accountability and Modernization Enhancement Act, or GAME Act in Congress. His bill repealed PASPA, allowing individual states to legalize sports betting, and required them to present measures for guaranteeing consumer protections. It also gave defined the participation in lotteries, sports betting, fantasy sports and fantasy eSports as a bet or a wager. The bill included provisions for responsible gambling policies, prevention of gambling addictions, etc.