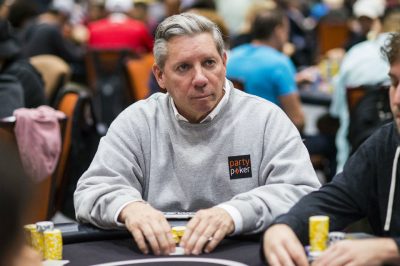 The world of eSports was shocked after Sunday's mass shooting at a Madden video gaming competition in Jacksonville, Florida. The incident, which left two people dead and many more injured sparked security concerns among the poker community, as well, with Poker Hall of Famer Mike Sexton urging buildings, including casinos, to install metal detectors.
On Sunday, August 26, 24-year-old David Katz was eliminated from the Madden NFL tournament, which was held in Jacksonville, Florida. After losing the game, Katz reappeared in the gaming area and shot at his competitors, killing two of them and injuring nearly a dozen before killing himself. The shocking execution happened during a qualifier for the Madden Classic finals, which would run in Las Vegas this October. Electronic Arts canceled the following qualifiers, saying it had to review its security protocols.
But the mass shooting also had a huge impact on the poker community, as many people remembered the events from October 1, 2017, when a gunman opened fire on the crowd at a concert on the Las Vegas Strip. Several poker players have now expressed concerns regarding the security at public events. Only hours after the Jacksonville shooting, American professional poker player and commentator Mike Sexton said on Twitter that it might be time for schools, arenas, and other buildings to install metal detectors.
While his tweet does not explicitly point out to casinos, many people felt that gambling venues where poker tournaments are being held should focus on enhancing their security measures. One player pointed out that it would be extremely easy for someone to enter a WSOP event with a concealed semi-automatic rifle. The tournaments organized by the World Series of Poker are among the most visited poker events in the United States and the world, with hundreds and even thousands of people gathering there to participate in the poker action or just to get a glimpse of the world's biggest poker celebrities.
Casinos Might Install Metal Detectors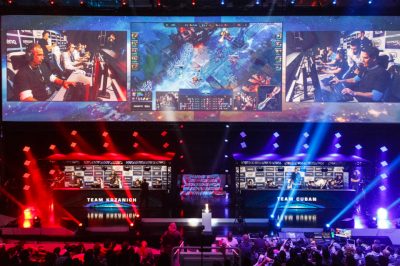 In a short interview for a gambling website, Sexton said that a similar mass shooting at a big live poker tournament was a real concern for him. He predicts that casinos will need to install metal detectors among other improvements in security. According to him, it would not be exaggerated to imagine a poker player opening fire after losing an important game.
The famous poker player was not the only one to fear that something as terrible could happen at a poker tournament. In a thread on the popular Two Plus Two forum, several users said that such a possibility was just "a matter of time". One of them, David Huber, also a poker player, admitted that he has contacted WSOP via email and social media, expressing his concerns. He was often mocked for being paranoid, he said, adding that he had never received a response from poker event organizers.
Huber mentioned that it would be a great idea if casinos not only install metal detectors but also invest in increased security measures and even the use of dogs. Other players pointed out that there was a similarity between the Jacksonville shooter's behavior and the behavior often expressed by poker players at tournaments, especially if they are losing. The shooter was described as being "weird", wearing the same clothes for two days, refusing a handshake with his opponent, and more.