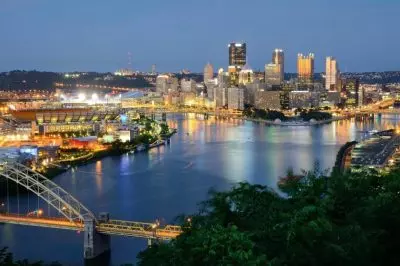 Pennsylvania as a wide array of gaming offerings and among them is no other than the iLottery which has been subjected to a lot of criticism in the past months since it resembles slot machine offerings. Now actions are taking place as many of the casino operators developing in the state are taking matters to court so that Pennsylvania Lottery could put an end to the online lottery operation.
This Wednesday brought to life a brand new lawsuit in the Keystone State, proving that casino operators are willing to put their foot down when it comes to protecting their rights. The Commonwealth Court witnessed Pennsylvania Casino Gaming Coalition protecting its rights against Pennsylvania Department of Revenue, having oversight on the state lottery. The coalition itself consists of seven of the twelve operating companies managing gambling venues within the borders of the state. Those are Meadows Casino Racetrack Hotel, Parx Casino, Hollywood Casino at Penn National Race Course, Harrah's Philadelphia Casino & Racetrack, Stadium Casino, Valley Forge Casino Resort, and Mohegan Sun Pocono.
Both commercial and tribal casino developers have experienced the allegedly negative impact of the existing iLottery program which comes to show that there is indeed an unexpected influence on the existing field. According to the claims expressed by the casino developers, offerings provided by the said iLottery program which launched recently very much resemble gaming activities which could be found at a traditional casino floor. At its current state, the online gambling law allows the state lottery to offer online games, while casino operators also provide their online gaming.
There is also online poker, daily fantasy sports, and sports wagering which would strive to make the field a well-rounded one. According to Act 42 regulating the field, only companies who have obtained licensing for slot machines have the exclusive right to provide their players with the said gaming offering. In this sense, iLottery and the games it provides are in direct breach of the law, as they resemble slot machines with their structure, movement, and even sounds due to a random number generator with animated graphics. This lawsuit field has the potential to bring more equality to the field and a fair manner of operation for all parties involved.
Unfair Competition Should be Eliminated, Claim Operators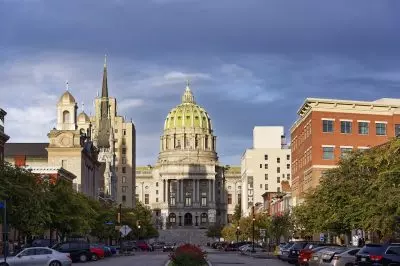 The claim even goes as far as to list several of the titles provided by the iLottery which resemble the names of gaming offerings available on offer in brick-and-mortar gaming facilities. What should be taken into account is that the said online offering provides payers who are 18 years old or older to participate in them, whereas land-based casino operators have set the bar to age 21.
As a result of this discrepancy, younger players are likely to prefer the newer options especially since it appears to feel similar to a casino experience. Considered an unacceptable deviation from the existing regulations prohibiting individuals under the age of 21 to gamble, this was among the main concerns of developers. It features cash prizes for the lucky winners ranging to up to $250,000 and ever since its official launch in May it has enjoyed the attention of many Pennsylvanians.
Revenues generated by it are being allocated to senior citizen programs which benefit the community to a significant extent. This lawsuit is not the first time when the question has been raised in front of the authorities. It could be recalled that the month of June witnessed Pennsylvania Revenue Secretary C. Daniel Hassell disregarding an official complaint filed in by all 13 licensed in the state casino operators. The state is willing to work towards diversifying its offerings and potentially improving the current state of its budget, which is why this year has been dedicated to a lot of new activities being introduced.
In the past concerns have been expressed that the state gambling field could suffer cannibalization at a point, due to the larger number of developers in it, but ever since May the iLottery offering adds to the already heated situation. Ato iLottery'srisk which arises from this situation is that casino revenue could experience a dip due to iLottery's operation and this would negatively impact the state as a whole. An online gaming license amounts to some $10 million and as many as 10 casino developers have already applied for one of those. For the time being, only three of them have received a permission to establish their operation.