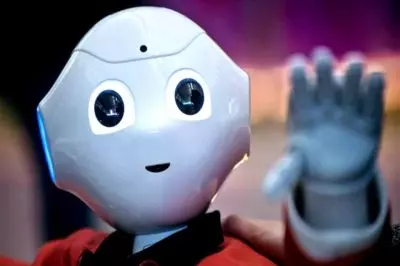 When it comes to technology and its introduction in every sphere of our lives, the future is now and robots could be seen performing some of the most complicated tasks previously done by human beings. Casino venues in Las Vegas have been witnessing more and more robots overseeing operation and aiding human employees with their everyday tasks while raising concerns about job loss among many of them.
Automation has been among the highly discussed topics for the past decade ever since robot manufacturing became more widespread and technological progress advanced worldwide. The Jetsons was one of the beloved animated sitcoms depicting a utopian future where robots have transformed the world as we know it, granting people with tons of free time and practically no chores. Robots are being utilized in order to increase productivity at the workplace and make sure a task is being performed in a time-efficient manner with the same excellent results every time. The assistance factor is also essential.
Even though there are people currently concerned by the rates of development of this field, the International Federation of Robotics states that the robot installations would continue growing in the upcoming years as the process could not be stopped. There is a Las Vegas bar which capitalizes on the hype caused by robots with the help of two robots mixing drinks for the customers. The Tipsy Robot venue has two robot hands capable of mixing the drinks in less than 90 seconds, meaning that the robots could serve up to 120 cocktails and drinks to the customers over the span of an hour.
A total of 8 human bartenders are also available on site, ready to give a helping hand. The entire experience is quite futuristic and people are excited to give it a try, even though some of them report that the cocktails were not mixed evenly and the robots' performance leaves a lot to be desired. Hard Rock Hotel and Casino in Biloxi, Mississippi also has its very own bar featuring the same robot hands which launched operation in January this year. Robo Bar brought innovation to the Coast and managed to draw many new people to the already booming integrated resort.
These robots could be defined as an eye candy and quite the gimmick, but this already brings many people to the facilities. The fact that this technology spreads throughout the country is what troubles people employed by large casino developers and operators. Pechanga Resort and Casino in California has recently employed several 24/7 surveillance robots which aim to amp up the security levels of the integrated resort and make sure casino patrons and guests can enjoy a hassle-free time at the venue.
The robots come as an addition to the already existing tight safety measures including a team of 300 security workers, as well as more than a thousand surveillance cameras covering every inch of the casino venue and resort lobby.
Artificial Intelligence Taking Over Gambling Field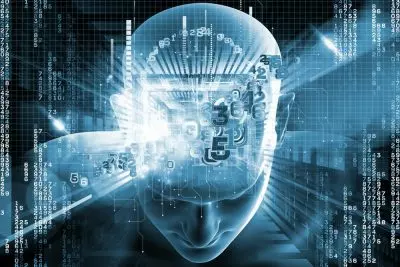 Thanks to the technology they implement, said robots could capture 360-degree video of their surroundings, potentially providing better monitoring than human beings could. Thermal imaging is also utilized, elevating security levels for even better protection of the venues. Many of the customers have been delighted by the sight of this robot resembling Star Wars' R2-D2 roaming around. Twin Arrows Navajo Casino Resort in Arizona also introduced such surveillance robots shortly after the California location. The management of the casino resort stated that human employees are being assisted by the robots, instead of having their jobs taken by them.
Las Vegas' casino venues and integrated resorts in general sprinkled across the area have already been benefiting from the introduction of robots throughout their daily operation. Mandarin Oriental Hotel has its very own AI called Pepper which is able to respond to a wide array of questions to the liking of the location of the gym and what dining offerings there are. Vdara Hotel and Spa have deployed two Relay robots capable of delivering smaller room service orders to hotel rooms around the clock and they were called with the fitting names Fetch and Jett.
Drinks and snacks are easily delivered to hotel guests in a faster and cheaper manner by the product designed by Silicon Valley-based start-up company Savioke'. In addition to that, Renaissance Las Vegas Hotel and Rising Star Hotel in Mesquite also made the move and introduced Relay robot to their locations. As a consequence of this wave of automation, casino resort workers represented by the Culinary Union Local 226 have made it clear they want their voice heard when it comes to robots entering their field of work.
Their newly arranged tentative deals and signed 5-year contracts have language dedicated to technology introduction and how it could potentially affect their existing responsibilities. Yulia Frumer, a professor of East Asian Science and Technology at Johns Hopkins University, stated recently that this new wave of technological implementation is able to attract more people to a given venue and not in order to slowly replace human beings with robots.
For the time being and at this stage of technological development, robots are most certainly unable to perform more complicated tasks without the supervision of a human employee of the casino resort and the positive impact they have on a given location comes with the help of the additional "set of eyes" they are able to provide.