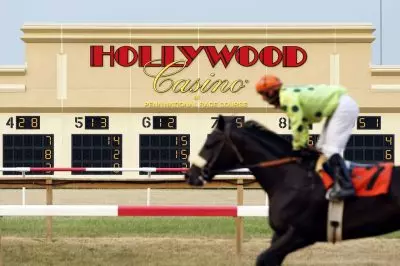 Penn National Gaming is among the casino developers and operators willing to explore gaming offerings at multiple locations at once, branching out and diversifying its player pool. The months of August, September, and October are set to witness the company launching sports wagering operation in as many as three states – Mississippi, West Virginia, and Pennsylvania, striving to gain a foothold across the eastern part of the US teaming up with William Hill US.
The most recent announcement coming from the company came just recently bringing excitement to the state of Pennsylvania. Its sports betting field has been witnessing a period of stagnation where no casino developers were taking actions in order to acquire licenses for operation. Among the potential reasons for this is the breathtaking 34-percent tax slapped on every operator willing to do so, discouraging the state's 12 developers. Now the Wyoming-based operator filed its petition claiming a desire to develop sports wagering offerings in the state with the help of its Hollywood Casino at Penn National Race Course in Grantville.
The casino venue has been redeveloped in a way that could accommodate a simulcast theater area for all sports betting enthusiasts. Pennsylvania Gaming Control Board received a 107-page application for sports wagering permit which would now have to be thoroughly reviewed in order to ultimately receive the regulator's approval. According to the information listed in the document, Hollywood Casino is going to welcome sports book through the collaboration of Penn National and William Hill US. The next step for the regulator would be to review the application during its next regular meeting set to 12th September.
However, since the sports betting is a brand new field on a state level, additional licensing reviews would be necessary for Penn National's application and the estimated time of approval would have to be postponed. According to PGCB's calendar, 3rd October is going to witness another monthly meeting which is when this and potentially other $10-million sports betting applications could be greenlighted. The upcoming weeks have the potential to witness more Pennsylvania casino developers entering the sector with their applications, now that the major Penn National has made a move in this direction.
William Hill US Teams Up for Better Sports Betting Future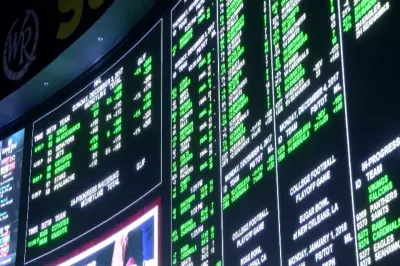 It could be recalled that 1st June saw the official launch of sports betting applications, but up until now, no casino developers had expressed their desire to operate in Pennsylvania. The state has been among the first ones to provide the field with a framework, but developers could not meet it halfway. The reason for this delay was that there are more appealing conditions in neighboring states such as New Jersey, Delaware, and West Virginia. Tax rates in those states are smaller and provide for a more favorable environment where wagering on sports events could proliferate.
The first state to witness sports gambling development managed by Penn National was Mississippi where a total of five properties overseen by the developer would feature sports books. The official launch took place on 17th August when Hollywood Casino Gulf Coast in Bay St. Louis and Boomtown Casino in Biloxi began accepting bets on events. This Friday would witness three more casino facilities, this time in Tunica launch sports wagering and those would be Hollywood Casino, 1st Jackpot Casino, as well as Resorts Casino.
Mississippi features a 12-percent tax on sports wagering revenues, making it a preferred location for development. It should be taken into account that this is the first step outside of Nevada for the casino operator, which oversees Tropicana and M Resort Spa Casino on Las Vegas Strip. West Virginia would be the second state to welcome sports betting operation managed by Penn National again teaming up with William Hill US. Hollywood Casino at Charles Town Races would be home of wagering on sports events come 1st September, just in time for the commencing 2018 NFL season starting on 6th September.
At the venue, sports book would be adjacent to the Skybox Sports Bar and for the past weeks, renovation and reconstruction have been in progress on site. New flat screen TVs have been installed in order to air sports events from around the globe. For the time being, there has not been information issued regarding online or mobile sports betting provided by the collaborating companies. Sports wagering in those venues would be subjected to a 10-percent tax on the revenue. This move is part of William Hill's vast expansion across the states, providing 11 casino venues in Mississippi and West Virginia with sports gambling offerings.