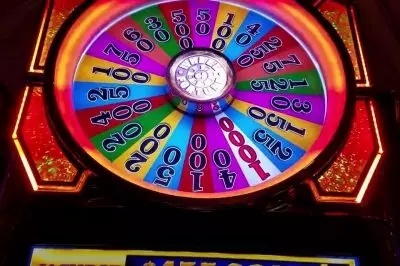 Jackpots are among the typically associated with a casino venue features which make the entire experience much more exciting and appealing to players from near and far. For lucky casino patrons such as Teresa P. good fortune is able to find her twice at the same casino venue, as she claimed her second Empire City Casino jackpot this week only several months following the first one she caught.
Stories about casino players claiming several jackpots throughout their gaming career have always been fascinating for gaming enthusiasts as they give them the hope that lightning could indeed strike twice. Whatever happens, it is for a reason and apparently Mrs. P. had an excellent reason to bag a second impressive pile of cash this weekend. She is a resident of Ossining, Westchester County which makes it easier for her to be a regular visitor of the premium gambling facility in the neighboring city.
This is her second jackpot for this year, making it a spectacular one and there is still time left until the end of it. In comparison to her first cash payout, this one was somewhat smaller, but nevertheless impressive. She claimed some $1,469,368.28 for her IGT Wheel of Fortune Triple Stars slot machine experience. What should be taken into account is that she bet some $10 hitting the maximum bet possible on the slot device, which in turn granted her with the considerable top prize available.
She was at the casino venue with her husband Matthew who is her regular sidekick during casino venue visits and this might add up to her high luck levels. According to her, every time she gambles both of them are confident they could win and there is a great potential for this to happen, however, nothing could have prepared them for the multiple digits that ended up appearing before their eyes for the second time this year.
Both of them are more than excited to give the said machines a try in the future as well, as this is their preferred device when they are frequenting the gambling venue.
Empire City Casino Features Generous 2018 Jackpots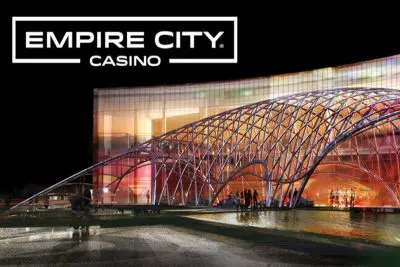 Both of them have recently retired which would provide them with the chance and the time to utilize the bagged up cashes as they wish. The Wheel of Fortune appears to bring her good fortune ever since the beginning of this March when she claimed her first-ever record-breaking jackpot amounting to some $2,919,162.
The lucky date was 11th March and the same kind of slot machine gave her only several minutes of gaming action and eight spins of the wheel before granting her the impressive jackpot. She placed some $20, once again the maximum bet available on the slot machine. It should be taken into account that this was a record amount of cash to be won on a state level and it has remained such to this day.
The last time this happened was back in October 2015 when a lucky Long Island casino patron called Howard G. had his hands on a total of $1,473,503. Following Mrs. P's first win the machine was reset and anticipating its next winner to approach it. However, before her accomplishments in the casino venue, there were several large winnings on site marked since the beginning of 2018.
The first one came on 3rd February when Manhattan's Upper West Side resident Charles O. transformed his $3 bet into $125,199 on the Bally Tech's Playboy Club gaming device. On the next day another lucky player, Feliciano R. from East Harlem scored big on the Friends slot machine provided by IGT bagging some $144,711.92. However, neither of those cashes comes close to the double windfall claimed by Mrs. P.
Apart from lucky players making their way to it, the venue of Empire City Casino located in Yonkers, New York has also witnessed quite the development ever since the beginning of this year and this has resulted in its surging levels of popularity among players.
Major international casino developer and operator MGM Resorts decided to purchase Empire City Casino and Yonkers Raceway in May adding the race track to its already diverse portfolio and striving to mutually improve the operation. As it was announced the purchase deal of the casino venue and the adjacent raceway amounted to some $850 million and this brought one of the most renown brands on a global scale to Yonkers.