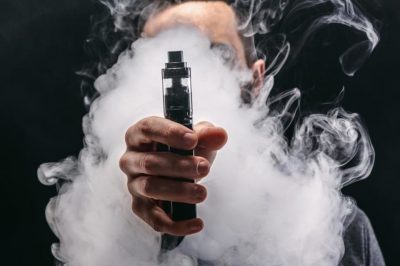 Smoking and the negative effects of it are among the most concerning topics of discussion in the casino field across the United States, as more and more communities are seeking ways in which they could protect their customers' health and make the time they spend at the casino venue as pleasant as possible. States to the liking of Ohio, Florida, and Massachusetts go further and aim to introduce regulations on the use of electronic cigarettes and similar devices producing vapor in the closed casino venues.
A lot has been said regarding the harmful ways in which smoking could impact anyone's life and health, but there is even more to be said in relation to the passive smoking or secondhand smoking which causes more damage in the long run. Casino developers and operators not only in the US but around the world have been working towards making their venues smoke-free while introducing special assigned locations for smokers throughout their facilities.
Even though this regulation might be considered challenging, as gambling is associated with drinking and smoking, times have changed and people are more interested in taking care of their health. One of the ways in which this could happen is when smokers turn towards electronic cigarettes and other vaporizing devices, creating a seemingly harmless vapor by heating a liquid containing nicotine. They have been perceived as a safe alternative to tobacco smoke and many people engage in vaping indoors without concerns.
However, the past several years have witnessed a wave of discontent against the said devices, as several states are already working on their vaping ban regulations. Massachusetts lawmakers recently announced that the Springfield City Council has effectively prohibited vaping at venues where smoking is also banned. Fines reaching from $100 to $300 would be implemented for those who trespass the law. The soon-to-launch new casino resort MGM Springfield would also be subjected to the regulation prohibiting tobacco smoking as well.
These changes are not expected to harm the future operation of the venue, as would not be the first one to feature them. It could be recalled that back in 2013 the state of Ohio worked on similar vaping regulation which was then introduced to casino venues in operation across the state, setting the tone for other states as well. Customers have been expressing their thoughts and general discontent with electronic cigarettes using, so in an attempt to meet their high standards, regulators respond with new rules.
Even though it is not regular tobacco smoke, people could still find it unpleasant for an extended period of time. For the most part, casino patrons are advised to ask whether or not vaping is allowed at a given venue, if there are no clear designated prohibitions.
Vaping and Smoking Equally Unwelcome at Casino Venues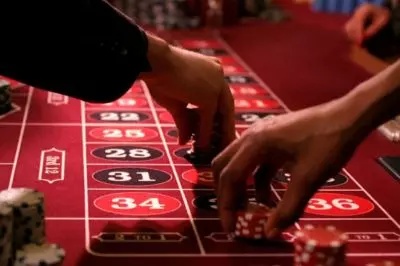 California was the first state which introduced a ban on tobacco smoking in public spaces back in 1995, setting the tone for other regions to work on similar regulations. States such as Pennsylvania, Nevada, Louisiana, and Illinois also followed suit and they do not allow smoking in their casino venues in operation. This move has reportedly significantly improved the customer experience in a smoke-free environment. However, in the past, there have been situations of confusion and ineffective application of the set rules at some venues.
Pennsylvania's implementation of the Clean Indoor Air Act of 2008 within its 12 gambling venues was considered far from appropriately working, as there was a clause permitting smoking across half of the gaming floor of every location. This proved being ineffective, as smoke usually ends up dispersing throughout the entire facility. Learning from the experience of other states and their operation, Illinois approved the Smoke-Free Illinois Act in 2008 which prohibits smoking inside as well as within 15 feet of any given casino venue, considered being a more restrictive measure.
As a result of that move, there have been concerns expressed regarding the overall revenue rates and the economic impact such ban could have, but health effects and smoke exposure were also weighed in a study issued by the journal Tobacco Control. Ultimately the ban was not estimated to have a negative impact on the gambling revenue of the local casino operators, as casino patrons enjoyed cleaner venue air. For reference, gambling facilities across Atlantic City, known as the gaming hub on the East Coast, witnessed a 15-percent plunge in their gaming revenue following the ban in 2008.
This marked the beginngin of a rough patch period experienced in the field which also witnessed the cannibalziation of casino operators in 2014. Florida Clean Indoor Air Act is another piece of regulation which shaped the local field with its amendment of 2003, effectively banning smoking in casino venues. The year 2017 witnessed Seminole Hard Rock installing smoking prohibition signs in certain areas of the venue, among which areas around the elevators, bathrooms, and hallways. The casino venue itself was also subjected to certain changes and non-smoking areas assignment.