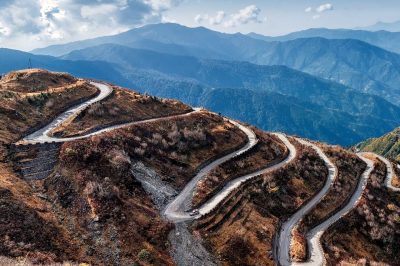 The Indian state of Sikkim might soon witness an all-encompassing ban on the community which would impose new rules for players willing to enter online betting centers overseen by Golden Gaming and other operators which have been in operation in the past several years. With the help of an important amendment to the Sikkim Online Gaming (Regulation) Rules, from here on out each player would have to have identification documents proving that they are residents of one of the other Indian states, in order to enter a gaming facility offering online gaming.
Indian authorities have been making attempts to improve the state of its gambling industry for many months now and work towards achieving its goals never seems to end. Now actions are taking place in Sikkim only a month after a controversial situation involving an anti-gambling activist. With the help of the Sikkim Online Gaming (Regulation) Amendment Rules of 2018, as the regulation is formally titled, these changes will come in effect bringing amendment to the established regulations in the field.
Local residents would no longer have the permission to enter any of the online betting venues sprinkled throughout the state, according to the announcement made by Sikkim Chief Minister Pawan Kumar Chamling. Changes have been introduced to Rule 13 of the 2009 Online Gaming Rules and according to the new regulation which is going to set the tone in the field, players would be obliged to produce a document of identification in order to be allowed to enter the facility.
This could be either a Voter Identity Card or Aadhar Card, featuring a unique 12-digit number linked to the Government's welfare scheme services. Passports would also be accepted. In the meantime, the locations would also be liable to have their licenses for operation suspended if they allow local players to enter their premises and thus gamble in an illegal manner.
In response to the new measures introduced to the field, Manoj Sethi, Golden Gaming's Managing Director, stated that the operator is going to meet the expectations and operate according to the new rules. The decision for the amendment comes as a result of last month's wrecking of one of Golden Gaming's online betting locations allegedly providing a form of FIFA World Cup 2018 wagering.
Statewide Ban on Locals Gaming Issued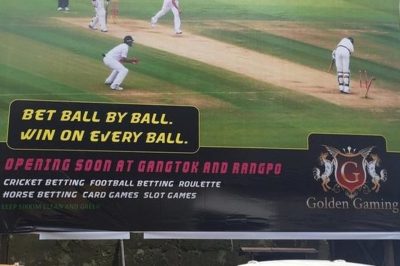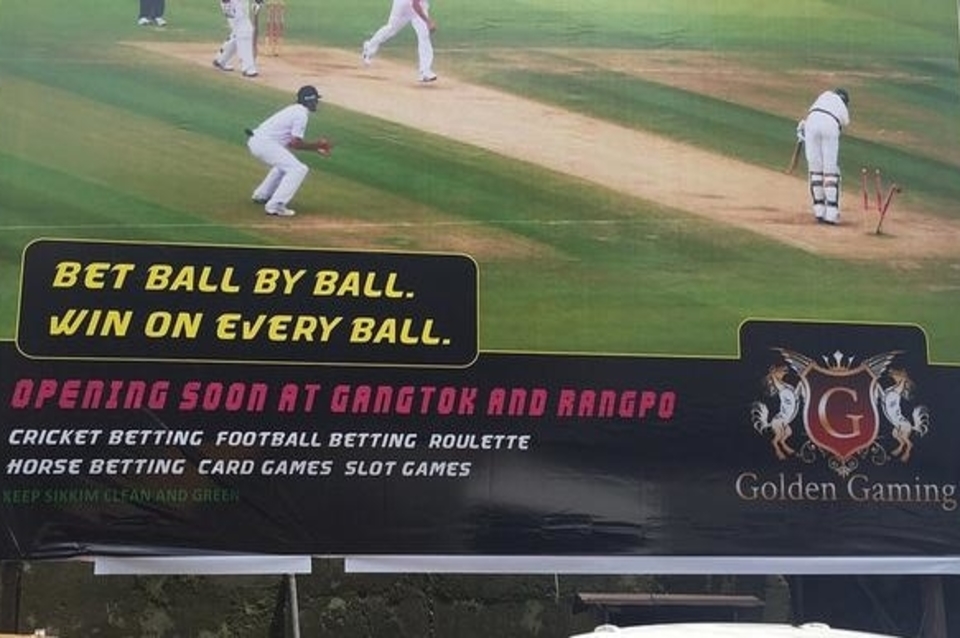 Noel Sharma was identified as the person who brought down his wrath on the Gangtok stall which had on offer a special darts game. Each player had the chance to gamble on it and aim for the flag of the country which would become the new FIFA World Cup champion according to their estimations. As it turns out the location did not have the permit to provide this type of wagering to its customers. According to Gangtok Municipal Corporation, the facility's licensing allowed it to solely advertise the World Cup and its matches, instead of operating fully-fledged betting on them.
This is particularly what triggered Mr. Sharma to wreak havoc in the facility and subsequently be arrested. There are three locations of Golden Gaming spread through Sikkim, providing the community with its exclusive operation. In addition to this provider, three other lottery licenses have been issued by the state government, allowing Sugal and Damani Group, Future Gaming Group, and Essel Group's Playwin with the licensing to provide gambling offerings.
Sports betting is legal within the state borders, which in turn has resulted in a significant level of illegal wagering on sports events in Goa and the remaining states.
This year's FIFA World Cup might have resulted in an increased interest towards sports betting across the states which do not have legal sports betting on offer. Similar situation has been witnessed in other Asian countries to the liking of Vietnam, Malaysia, and Thailand which have been subjected to illegal betting crackdowns, aiming to discover illegal sport wagering rings.
Legalization of online betting on sports events in Sikkim was greenlighted in 2016, attempting to bring more tourists to the region and boost the local economy. However, this kind of brick-and-mortar facilities operated by Golden Gaming were the only venues still allowed to welcome local players, since casino venues saw a 2016 ban on locals entering them. Following the most recent amendment, local gambling enthusiasts will only be allowed to enjoy such offerings in the states of Goa and Daman, which have the legal right to operate casino venues.