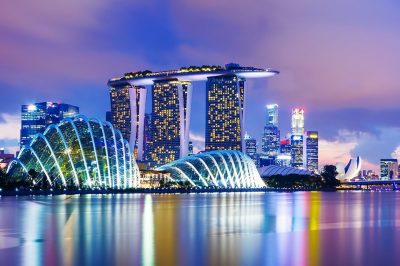 Singapore authorities are set to boost anti-gambling measures during the 2018 World Cup, which started yesterday and is set to end on July 15th.
According to a joint statement released by the Ministry of Home Affairs (MHA) and the Ministry of Social and Family Development (MSF), the authorities' efforts include illegal online gambling crackdown and public education campaigns on illegal betting. The two Ministries reminded that the Singapore Remote Gambling Act criminalizes the full spectrum of illegal online gambling, including promoting, facilitating, operating and participating in such activities.
Under the Remote Gambling Act, a thorough blocking regime on promoting and operating illegal gambling websites. Digital payments to operators have also been banned. Local residents, on the other hand, are restricted from placing bets with illegal remote gambling companies and if they fail to comply with the Singapore laws, they could suffer a monetary penalty of up to SG$5,000, go to jail for a six-month period or even both.
Some experts have already shared their concerns about problem gambling in Singapore, saying that former gambling addicts could get engaged in gambling activities once again during the World Cup. According to specialists, the increased number of news related to football matches on TV, radio, social networks and other media channels could result in more people get attracted to betting operations both in land-based venues and online. This is why national authorities have decided to release the campaign against problem gambling as television adverts, in local newspapers, as well as at coffee shops and bus stops across the country.
Tough Enforcement Actions on Illegal Gambling Unveiled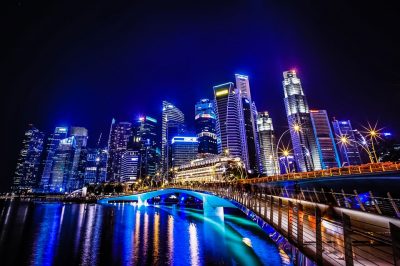 As far as gambling crackdown is concerned, the authorities revealed that the local police would continue taking tough enforcement action against the ones who do not comply with the law, including the ones who in any way help online gambling operators.
Since last week, police have arrested two individuals on suspicion to be involved in offering illegal web-based gambling services. In addition, other ten people suspected of permitting illegal gambling websites to use their mobile and bank account lines are being investigated.
This is not the first time when the Singapore authorities are imposing strict measures on local gambling market. As a matter of fact, over 800 illegal gambling websites, 200 bank accounts used by illegal Internet gambling companies and transactions worth SG$7 million have been blocked by the Ministry of Home Affairs since February 2015. This March, the Ministry added to that account, with 80 illegal websites being banned and six bank accounts blocked.
The authorities reiterated their intentions to continue following their multi-aspect approach in order to tackle both illegal land-based and online gambling operations. The Ministries further shared that they would continue monitoring the situation and if necessary, they would review their strategies to deal with the problem.