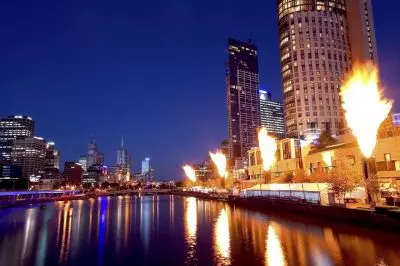 Victoria's gambling regulatory body has been put under even more pressure over the blanking-buttons scheme used at the Crown Resorts' Melbourne venue. According to allegations which put the international gambling operator under fire, the small plastic picks used on poker machines at the Crown casino in Melbourne led to an "astronomical" increase in losses generated by local problem gamblers.
As reported by ABC News, an anonymous individual who claims to be a croupier at the casino venue demonstrates how the scheme works on a mobile phone video posted on YouTube. The person shows how a pick branded with the Crown Casino logo is jammed into a poker machine's buttons, allowing a customer to play continuously without touching any more buttons, as the play button remains pressed and the spins are automatically released.
According to media reports, the independent MP Andrew Wilkie is currently in touch with the person who posted the video and revealed that he was ready to provide local regulators with information on the matter. In addition, today one of the picks which clearly showed the Crown Casino logo was displayed to the media by Mr. Wilkie.
Currently, autoplay is officially suspended under legislation, except for such activity in specially designated zones in casinos. In case that such an activity is offered to customers outside a designated area in a casino, the operator is definitely breaching the law and could be a subject to prosecution by the local regulatory body and could suffer certain penalties.
New Whistleblower and New Allegations Emerge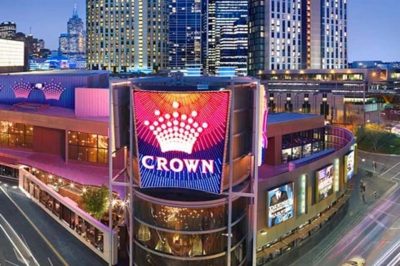 The independent MP Andrew Wilkie further explained that along with the new whistleblower, new allegations also emerged, this time backed by video footage of the plastic picks used by customers of the Crown Casino Melbourne.
At the end of April, the largest gambling operator in Australia faced serious allegations in illegally modifying poker machines located in its Melbourne property. At the time when the accusations emerged, it became clear that some of the company's employees have provided customers with small plastic picks to jam poker machines' buttons and allow them to play with no manual input necessary.
The plastic picks were also blamed for increased players' losses, as continuous play accelerated customers' losses dramatically. In addition, customers were given a number of picks which allowed them to play more machines at once, which boosted their losses even more. According to Charles Livingstone, a gambling researcher at the Monash University, the picks were especially dangerous when it comes to gambling addicts, as they had the potential to cause massive damage to problem gamblers and their families. Mr. Livingstone also called Victoria's regulatory authorities to initiate an urgent investigation on the matter.
Earlier this year, the Crown Casino suffered an AU$300,000 fine imposed by the Victorian Commission for Gambling and Liquor Regulation (VCGLR) for other breaches of local gambling legislation.