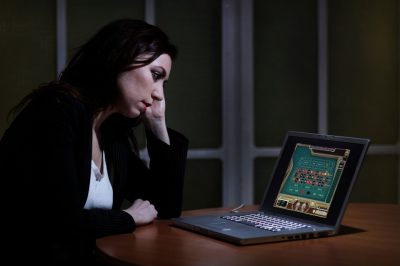 Researchers of problem gambling behavior have shared their concern with a possible increase in the number of gambling addicts, following the recent US Supreme Court ruling under which the Professional and Amateur Sports Protection Act (PASPA) of 1992 was stroke down.
A recent study carried out by Lia Nower, the director of the Center for Gambling Studies at Rutgers University, found that most players who gambled on sports betting in the state of New Jersey are between 18 and 34 years old. According to the results of the research, 50% of them gamble once a week, while almost two-thirds of them are put at high risk of becoming gambling addicts.
As revealed by Ms. Nower, the research found that players who gambled on sports were more engaged in gambling, with them not only placing bets more often, but also facing more problems than average players. In an interview with Robin Young from Here & Now, Ms. Nower explained that the problem with gambling addicts is that by the time players need treatment, there has already been a lot of harm inflicted.
More Measures to Prevent and Treat Problem Gambling Needed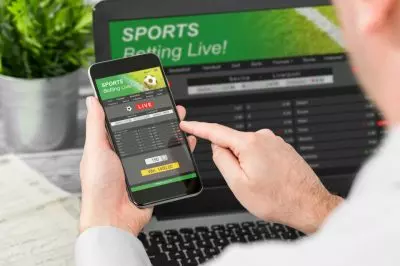 Former gambling addict and current Executive Director of the Michigan Association on Problem Gambling, Michael Burke, also shared his concerns with the expanded gambling options that are to be provided by thanks to the US Supreme Court ruling. He projected an increase in gambling participation as soon as an expansion of legalized sports betting in the US finally occurs. According to Mr. Burke, the increase in gambling participation would logically lead to an increase in problem gambling.
He further explained that it would be great if this trend manages to push all states that were going to make sports betting legal to unveiling more responsible gambling measures aimed at prevention and customer protection.
As far as prevention is concerned, Ms. Nower raised a red flag, saying that there are really no adequate preventative mechanisms and accountability in some places such as race tracks. Self-exclusion schemes already exist in casinos, with some of them actually working well, but in case that separate states do not require evaluation and accountability, it is hard for authorities to check whether some actual work is done in terms of customer protection.
In addition, Lia Nower warned gambling operators that they are supposed to alert players, especially the ones put at greater risk of becoming gambling addicts, about the possible negative consequences related to gambling. She explained that such warnings are important in order for companies to raise their customers' awareness of gambling-related harm as part of prevention.
Of course, treatment is also part of the process. According to experts, people who seek treatment for their addiction usually get some adequate help when it has already become too late. Furthermore, addiction treatment should be much more complex, according to Mr. Burke who explained that one addiction is often traded for another one.