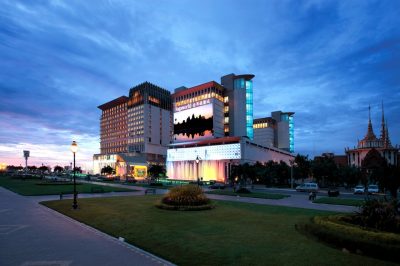 One of the leading casino developers and operators in the Asian region, NagaCorp Ltd. recently made clear its intent to issue publicly senior notes amounting to some $300 million in an attempt to generate capital for the development of its VIP segment. This Tuesday brought the news that the casino developer has inked an official arrangement with Morgan Stanley and Company International and Credit Suisse Ltd which will be the purchasers.
Among the other plans which NagaCorp has when it comes to the generated funds, it was confirmed that the casino developer is also planning to dedicate its efforts to completely renovate the existing NagaWorld Hotel and Entertainment Complex located in Cambodia's capital Phnom Penh. When it comes to the development of its operations across Asia, NagaCorp is striving to provide its customers with advanced offerings and accommodation, which is the reason why the funds needed for working on the high-roller and VIP segment of its operation are needed.
The confirmation of NagaCorp was that the notes issued are going to have an annual interest rate amounting to 9.375%, which is expected to facilitate the entire process of refurbishment as well as any further plans that the casino operator has. The notes were issued in an aggregate principal and as it was announced they supposed date of maturing was set to 21st May 2021. It should be taken into account that the said notes will allow their new owners to convert them into shares at NagaCorp.
NagaWorld Expects Refurbishment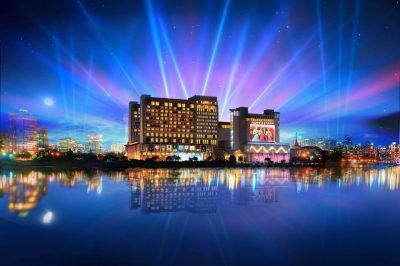 This Tuesday saw the announcement that there has been some $290 million net raised as a result and this comes close to the initial plan of the Asian casino operator. This amount is now going to be utilized for the improvement of the location commonly referred to as Naga1.
It could be recalled that December 2017 saw the official launch of the second extension of NagaWorld which also goes by the name of Naga2. Its construction amounted to some $390 million. The new casino resort features 1,000 hotel rooms and a gaming floor with 300 gaming tables and was aimed to take advantage of the rising tourists' interest towards Cambodia. NagaWorld Complex is expected to benefit from the incoming funds.
NagaCorp has previously made known its desire to expand its private jet services with more flights due to the increased interest of mainland tourists towards Cambodia and the need to attract them towards the locations. This is also going to help with the development of the VIP segment of the gambling developer. The VIP and high-roller players accounted for the major part of last year's revenue of NagaCorp, but they generated only 33% of the company's gross profit. Prognoses state that this is going to change in the near future as work on the VIP offerings commences.