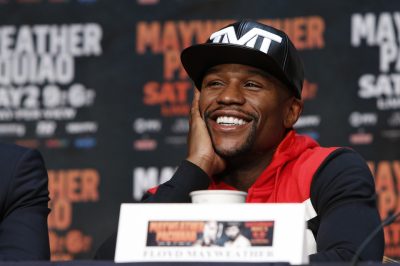 When it comes to poker winnings and participation in major poker tournaments, there could always be seen celebrities among the entries at the premium and high-roller events worldwide. Floyd Mayweather Jr. is one of the well-known names which is also interested in poker tournaments and sports betting, however his most recent winning amounting to some $101,250 came after he put his skills to the test on a video poker device.
Poker players willing to put their skills to the test could be seen registering and participating in every live poker tournament around the world. However, there are numerous various offerings which provide players with a way to put enter the world of poker and one of them is namely video poker. The American professional boxing promoter and former professional boxer Mayweather managed to hit the impressive cash prize while utilizing the vast possibilities provided by one of these gambling devices.
According to his own announcement of his victorious poker performance which he did on his personal Instagram account he opted for one of the $25-per-credit "Ten Play Draw Poker" devices which promise generous prizes for the players willing to go far in the poker action. Las Vegas is known a the city of unlimited possibilities and gambling is surely one of them. This was the preferred location for participating in the video poker action for Mayweather and the lucky device brought him a considerable amount of cash at the end of the day.
Winning Big Adds up to His Career Winnings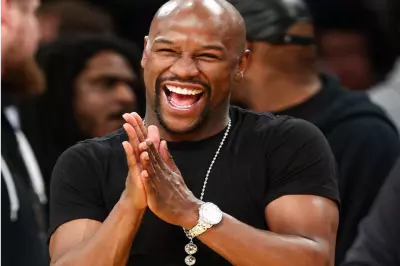 He began his run towards the big cashes with as much as $20,000 and strove to go far with the amount of money invested in credits as a buy-in. The professional boxer who remained undefeated even after his one-fight comeback against Connor McGregor in 2017, seemed to have good fortune once again. During one of his 10 hands, he managed to hit a royal flush which automatically guarantees him as much as 4,000 credits. They, in turn, amounted to some $100,000 which is what elevated his winning at the end of the poker action.
Eventually, the final paycheck reached some $101,250 and this is the amount of money he boasted with on the social media. Even though he is one of the highest paid professional boxers and has as much as $1 billion in career prize money, this is still a considerable jackpot won at a video poker device. He managed to surpass the billion following his widely-discussed fight with McGregor last summer. Throughout his boxing career, the 41-year-old player managed to become the world boxing champion as many as 12 times in five weight divisions, remaining undefeated throughout all 50 of his boxing matches.
It was recently confirmed that the professional boxer which is also known by his nickname "Money" is considering a career in the MMA field which could bring him even more cashes in the future. As for the gambling field, he is usually keen on sports betting and is probably going to become even more interested in it after the decision of the SCOTUS to remove the ban on it.