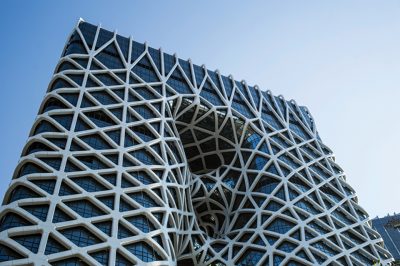 Macau is well-known as the gambling capital of the world and its influence on international casino operators could be easily seen by the constantly developing new offerings for the players. Melco Resorts and Entertainment is the casino operator which is soon going to present its brand new casino resort on Cotai called Morpheus, and according to the latest information the official launch of the new gambling location is going to be 15th June.
Melco is one of the progressive casino operators and developers which is constantly on the pursuit of creating new locations where people could be able to taste a different type of experience while enjoying the amenities available. City of Dreams is the project which has been in the works for quite some time now, ready to provide its guests with a wide variety of entertainment possibilities. The project is currently in its third phase of development which includes the construction of the attractive Morpheus hotel. Its unique design created by the widely-known architect Zaha Hadid's firm is what catches the eye and captivates it.
What makes it really stand out in the skyline of Macau is its design which reminds of an exterior exoskeleton. This is an architectural decision which has never been accomplished before. According to the latest issued information by Melco's Chief Executive Officer Lawrence Ho, the location was constructed in a way which to guarantee its uniqueness and the potential to become one of the landmarks of the gambling hub. The hotel location is set to welcome its first guests on 15th June.
Details around the Project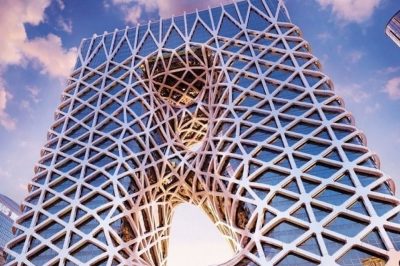 Mr. Ho made the statement during the highly-anticipated Global Gaming Expo during his opening speech and he managed to reveal more information regarding the project. As it was confirmed, the hotel is going to bear the Japanese theme throughout the entire resort, providing an all-encompassing Japanese experience. From the restaurant options to the overall décor and spa offerings, Morpheus is set to bear the eastern theme and attract people with fine aesthetic preferences.
The new location will be able to provide comfortable accommodation for as many as 772 people willing to reserve the various types of rooms available on site. In previous information releases, it became clear that the new project costs as much as $1.1 billion to its developers, striving to provide a premium experience to its customers. Fitting well in the wave of providing non-gaming offerings and diversifying their offerings, Melco has decided to create a resort which is looking beyond gaming and attracting people for more than gambling.
The premium mass segment is the target audience for this new location, but what should be taken into account is the fact that Morpheus will not rely on junket operators to bring VIP guests and high rollers to the hotel. The CEO stated that a better approach would be for the facility to generate its own database of customers, instead of utilizing the services of junket operators.