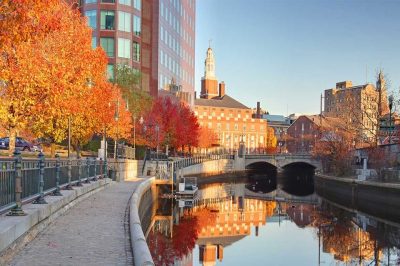 The state of Rhode Island has been devoting the past several months to the preparation of the potential ruling of the United States Supreme Court on sports betting legality. In the process of looking for companies which could potentially manage sports gambling operation within the state borders, it became clear that emails between gambling devices producer International Game Technology and the state Lottery might have been one of the first signs of interest towards sports betting expressed between the companies.
Over the span of the last several months, the discussions regarding the legal status of sports betting across the states have become one of the hot topics, becoming hotter as the potential date of ruling approaches. Many states are already preparing for the possible legalization of sports wagering and they are working on their future offerings as well as the regulation of the field. Rhode Island has also joined the general mood in preparation for the ruling and the beginning of April witnessed the start of seeking a company which could manage the offering of sports betting at Twin River's casino venues in Lincoln and the planned location in Tiverton.
Recently discovered information regarding the subject of sports betting regulation and general operation in the state made it known that the last days of November saw an email thread between the Vice President of IGT, Scott Gunn and the Rhode Island Lottery Director Gerald Aubin. According to that conversation, the two leading figures have been discussing the future of sports betting in the state and making sure they are considering the same ideas when it comes to the field.
Preparation for Sports Betting Potential Launch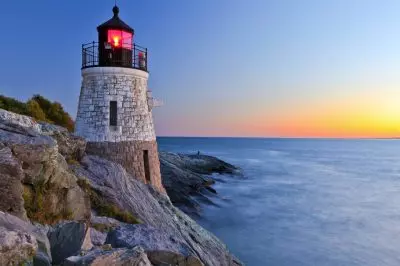 The first email came after the Vice President of IGT made an inquiry regarding the community's alleged approval of sports betting. In an issued report by the North American Association of State and Provincial Lotteries, it was stated that Rhode Island is one of the states where sports wagering has received approval.
The response of Mr. Aubin made the situation clear stating that the locals had merely given their approval to table games and other offerings available at casino venues across the state, not meaning that sports betting was considered legal. The emails were revealed following Providence Journal's request to the authorities for correspondence in relation to the proposed budget for 2019.
The expected revenue from sports betting amounts to some $23.5 million according to the state budget proposal for next year. Stadium gaming is also among the new offerings which will be available at the facilities. As it became clear the authorities were planning to introduce an exclusive contract which grants its owner the right to offer initial sports betting services to its customers at the Twin River venues. In addition to that, the authorities of the state are also considering giving green light to online sports betting which could attract even more players to the field.