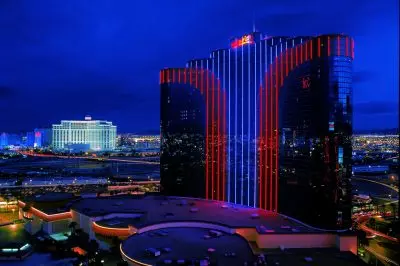 Partnerships and collaboration which bring two fields in the gambling industry are not seldom these days as more and more entities are looking for ways in which the can offer something new and riveting to their players. The latest announcement of such crossover came from North American eSports company UMG Media Group which is going to be featured at this year's World Series of Poker festival in Las Vegas with its gaming offerings.
This could be defined as a pivotal moment in the history of gaming and gambling as a whole as this summer is expected to bring poker and competitive gaming one step closer with the help of this newly announced partnership. The ultimate goal, in this case, is to bring more entertainment to the live guests at the gaming venue and introduce some of them to the relatively new and unfamiliar concept of eSports and what they have on offer. The last days of May are going to see the official start of the worldwide-known poker festival, 29th being the official first day, and poker action is scheduled to continue well into 17th July.
Over the span of this month and a half or 50 days of live performance on the felt, the guests attending live at the Rio All-Suite Hotel and Casino will also have the chance to make a move in the competitive gaming world. The eSports stage of UMG is going to be located near the Pavilion Room at the Rio Casino and it will be easily accessible by everyone interested in participating in some of the competitive gaming events. As it has been recently confirmed the stage will be open every day while the WSOP is in progress.
Wide Range of eSports Offerings Available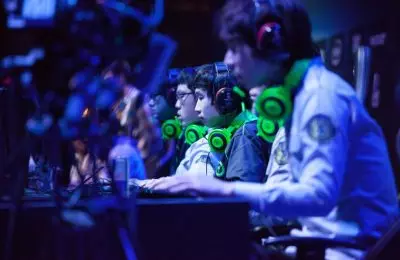 The rich and diverse schedule of competitive gaming events is already available on the UMG Gaming mobile application and everyone interested could take a look at it. Among the offerings available at the Stage are games to the likings of Fortnite, Blizzard's Hearthstone, as well as FIFA, all of them enjoying large popularity among players and in the eSports field.
There will be a mix of games playable on both Xbox One and PC aiming to meet the expectations and preferences of all players. What should be taken into account is the fact that the said events would not be accompanied by betting on the outcome of a given tournament, as it is usually. As it was previously stated by the people responsible for the organization of the events, the sole purpose of this stage is to keep the poker players and anyone interested in gaming entertained during the breaks and provide them with an enjoyable pastime.
The offering is also expected to increase the popularity of the eSports company and bring more attention to its business. This could prove to be beneficial as the brand considers creating a large eSports venue located at the Masquerade Village of the Rio.