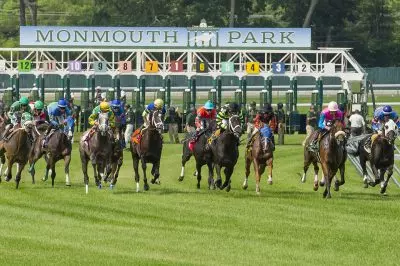 As the days go by and the official ruling of the Supreme Court of the United States regarding the Professional and Amateur Sports Protection Act from 1992 approaches, more and more eyes are set on Washington, D.C. in anticipation. In the meantime, in a recent statement, it became clear that the management of Monmouth Park in Oceanport, New Jersey is certain that the authorities will rule in favor of the outdated act which currently prohibits sports betting across the states.
People have been discussing the field of sports wagering for many years now, as many states are working towards the legalization of the field and making it possible for people to place their bets on their favorite team and put their knowledge of the players to the test. Sports betting is perceived by many as a mere entertainment and a pleasant pastime which has the potential to generate a considerable amount of cash prizes for the lucky ones, whereas individuals in the sports industry consider it a potential complication for the sports action.
Some of the reasoning why sports betting is considered an illegal form of gambling in some states comes from the fact that there is always the possibility that some players could deliberately fail in order to benefit certain bettors and this is something that corrupts the true essence of sports. However, on the flip side, the industry of betting on sports matches offers vast opportunities for developing and since there are many bookmakers operating illegally, legalizing it might be the wiser move to make.
Certainty in the Future of Sports Wagering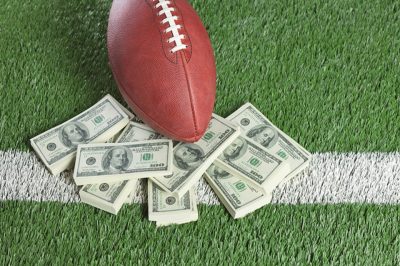 Dennis Drazin is the Chief Executive Officer of Darby Development which is the company overseeing the operation in Monmouth Park on behalf of the New Jersey Thoroughbred Horsemen's Association. He made it clear this Tuesday at the season-opening news conference that the possibility of ruling in favor is considerable and this resonates in the general mood in the field.
He claimed that sports betting is one of the most discussed topics at the moment and more and more people warm up to the idea that wagering has the potential to bring benefits to all parties involved in the process. In addition to his statement that sports betting is well on its way to be legalized across the states as every state would have the chance to decide whether or not to permit it within their borders, Mr. Drazin also claimed that the introduction of an integrity fee for sports wagering is not necessary and could even be impractical in the long run.
In the preparation for the eventual ruling, William Hill has decided to team up with Monmouth Park and fortify its sports betting offerings which would be available for all players once SCOTUS has had its final word. The sports book provided by the well-known bookmaker based in London has already cost as much as $1 million to its developer.
Readying for a potential loss has been considered as well, and during his statement, Mr. Drazin also pointed out that in that case a bill would be introduced which would aim to repeal the PASPA in general. That development is slightly unlikely, as the Supreme Court is expected to rule in favor. The next possible date for that is 14th May whereas the deadline is 25th June