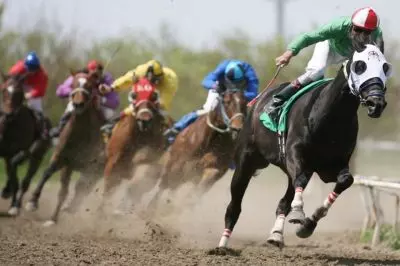 New York is one of the progressive states which is constantly on the look for offering new gambling activities to the enthusiasts interested in participating in such. One of the casino locations in Schenectady recently made a breakthrough and this Friday saw the official launch of horse racing on the site of the Rivers Casino and Resort Schenectady, making it the first one providing horse wagering in the region.
In order to meet the high expectations of its customers and provide them with a well-rounded and diverse entertainment the management of this casino facility have listened to their advice and preferences and adding horse wagering was one of the recommendations which stood out the most. Many people felt the need not only to participate in traditional casino games and give their luck a try but also to bet on horses and test their knowledge in this sphere. Once the decision was taken it was already known that this will make the casino resort the first and only brick-and-mortar one in the state of New York to have horse betting on offer for its players.
Bearing this in mind Rivers Casino and Resorts began work on the new project which became available for participation this Friday. The timing of the official launch is not random as well, as this Saturday is set to witness the 144th Kentucky Derby which will take place in Louisville, Kentucky where as many as 20 horses will run for the big prize of $2 million.
Many bettors are also expected to participate in the wagering part of the race. As for Rivers Casino and Resorts, there is also another player on the field which helps the whole plan to become reality and this is Capital Off-Track Betting which makes it possible for bettors to make their move.
New Offerings Available on Site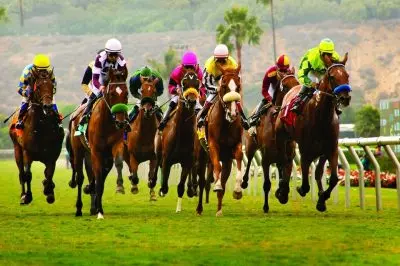 As of this Friday, the location features as many as three betting terminals and a kiosk window which would be utilized to cash out winning tickets. The betting terminals are already placed at the Van Slyck which is situated nearby the casino venue. The whole process is further facilitated by the assistance of a teller who is going to be available for taking the bets as well as assisting people if help is needed.
With the help of this partnership, the management of the casino resort is looking forward to attracting new customers and even more fans of wagering. TVs placed at the bar area of the location will broadcast as many as four tracks of horse betting at a time.
This is expected to bring more revenue to the location and improve the field as it is a legal way in which players could participate in betting activities. There is also the tax applied to the betting offering which will bring substantial profits to the state.