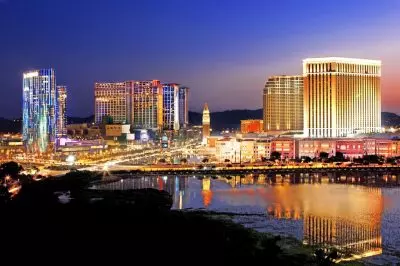 Macau is the gaming hub which reaches new and unexpected heights every single month and this is clearly visible by the revenue reports issued on a regular basis by the gambling authorities overseeing the field. According to the recently issued data regarding the performance of the location, the month of April witnessed an even higher jump in the revenue rates when compared to the performance of the casino developers back in April 2017.
It could be recalled that the month of March saw a 22-percent jump in the gaming revenue of the casino operators developing their businesses in the largest gaming hub in the world. The following month brought in an even higher surge in the revenue of the businesses and according to the estimations it amounted to some 27.6 percent more on a year-on-year basis. This Tuesday brought the news that for the 21st consecutive month Macau has marked an increase in its gambling revenue figures and this is more than welcomed by the casino operators.
It is not a secret to anyone that Macau Special Administrative Region of the People's Republic of China is one of the gambling hubs with roaring success on an international scale. This is an autonomous region on the south coast of China which is known as the only location in China where gambling is legal for Chinese nationals.
Ever since its official legalization by the Portuguese government back in 1850 gambling has been in great demand and as of this moment, it makes up about 50 percent of the economy, which is a significant chunk.
Performance of the Gambling Hub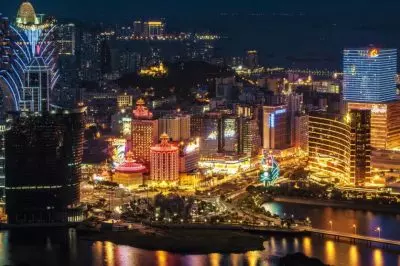 Games of fortune practiced in Macau witnessed a jump amounting to some $3.2 billion and this equals a 25.7-percent surge compared to April 2017. When it comes to the overall revenue generated, experts in the field had previously expressed their expectations regarding the performance of the field.
According to them the expected growth forecasted amounted to 18-22 percent, but the reality managed to defeat their prognoses. One of the serious boosts for the revenue in the region was the considerable wave of Chinese players willing to give their luck a try at the gambling capital.
Every surge in the gaming revenue of Macau is welcomed with arms wide open, as it proves that the operation in the region has taken an upwards direction and is going to steadily grow in the foreseeable future as well.
It could be recalled that the year 2014 brought a tough hit on the performance of many casino operators due to the crackdown on corruption which was in progress back then. What should be taken into account is that even though the current performance of Macau is excellent, it is still far from the figures generated back then before the slowing economic growth.