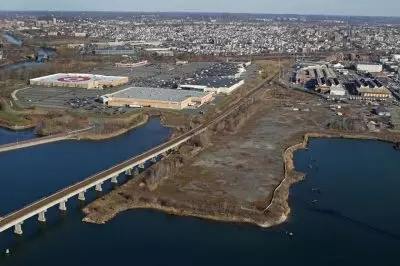 Wynn Resorts is currently constructing its next casino resort located in the state of Massachusetts, but by the time of the official launch, there could be some changes in the management of the gambling location, since MGM Resorts are eyeing the location. There have been discussions regarding the previous owners of the land, on which the resort is being built, but as it turns out the state's authorities might be able to shed more light to the entire situation.
The future gambling resort which will overlook the Mystic River in Everett, Massachusetts has been under construction for quite some time now, as there have been numerous complications in the process. It could be recalled that back in November 2017 it became clear that more time would be needed, as an essential part of the construction process is the undergoing remediation of the site which has been occupied by a chemical plant for more than a hundred years. Some 600,000 tons of chemically contaminated soil were then carted off the location, while in the meantime fertile soil was replacing it.
According to the plan for remediation, the next step following the removal of the contaminated soil would be to take care of the water which is in the immediate vicinity of the resort. According to the reports the site has been a biological desert for quite some time and at the beginning of the construction process the workers did not manage to find living flora or fauna in the area of construction. This was considered one of the harder parts of the remediation process until the most recent revelations.
Alleged Links to the Criminal World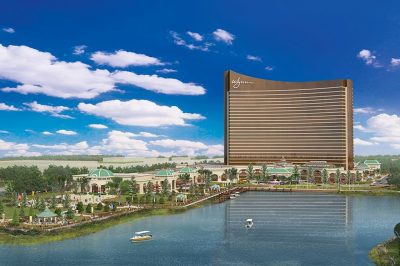 Information revealed last week that the previous owners of the land on which the casino venue is being built might have been related to criminal activities in the past as well as to the Mob. The location was purchased five years ago and the gaming regulator of the state did not see an issue with any of the parties involved in the deal.
It was confirmed that this month will witness the ruling on the said transfer of property between Wynn Resort and FBT Everett Realty LLC. Many experts in the field are hoping that this could provide more details regarding the arrangement. There are speculations about the nature of the deal, as in a court testimony it was stated that Wynn Resorts representatives were aware before the finalizing of the deal that one of the sellers have previously been associated with criminal activities in the past.
Following the information received by the Investigation and Enforcement Bureau regarding the organized crime member who was a co-owner in FBT, the investigation of the latter commenced with full force involving the FBI and the court ruling is expected to provide more details into the transfer of property and confirm or deny the