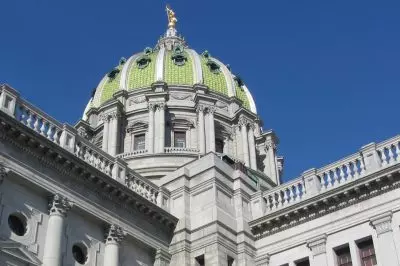 The gambling industry in the state of Pennsylvania is on the rise for the recent months, due to the continuous efforts for improving its state and providing more offering to the players. According to the most recent revenue reports, the state of March witnessed a record level of interest towards participation, as the operating casino venues in the state managed to generate more than $300 million in revenue.
It is safe to say that the month of March was one of the strongest ones in the history of gambling operation within the borders of Pennsylvania. It marked a record revenue for a single month in the last 5 years and broke the previous record from March 2013. As it was publicly announced by the Pennsylvania Gaming Control Board, record figures amassed over the span of 30 days also brought a larger amount of taxes to the state. A total of $128 million entered the coffers of the state and local tax revenue.
In the meantime, table games revenue slightly dropper with 0.48 percent, as this March brought in some $79,165,791. In comparison to the performance last March, when the state generated some $79,545,431, this is considered a drop. And yet the overall performance of the casino industry is considered stellar since it marks a 3.79 percent surge year-on-year. It could be recalled that last March collected some $289,529,578 in gaming revenue for the operating brick-and-mortar casino venues.
Timeline of Gaming Revenue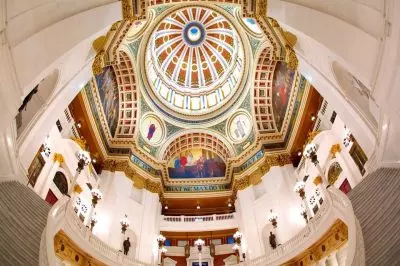 What boosted the overall performance to the casino field was the stellar performance of the slot machines within the state, as they witnessed a 5.41 percent increase in the gaming revenue and crossed the mark at $221,350,220. It could be recalled that throughout 2017 the gaming industry went through a slot revenue drop since the revenues were not meeting the expectations of the operators and the previous good performances.
The sole month standing out in the crowd was September which brought in some $195,396,966 in slots revenue. Up to this point, only March 2013 has managed to reach a considerable rate of gaming revenue and back then the casino venues in operation has managed to generate some $297 million, bested last month.
It should be taken into account that the taxes rates in the state are some of the highest in the United States and at the moment Pennsylvania succeeds in amassing more taxes than any other state providing legal and regulated gambling offerings.
As for the general scale of the casino field in the state, it could be classified at the runner-up position only after Nevada, known as the gambling capital of the US. The casino venue which performed the best among all 12 operating facilities was expectedly Rivers Casino which managed to see an 11.08-percent jump in its revenue rates.